The Gold of Kagan 2020: Dmitry Sotnikov's crew is the best on the prologue
09.09.2020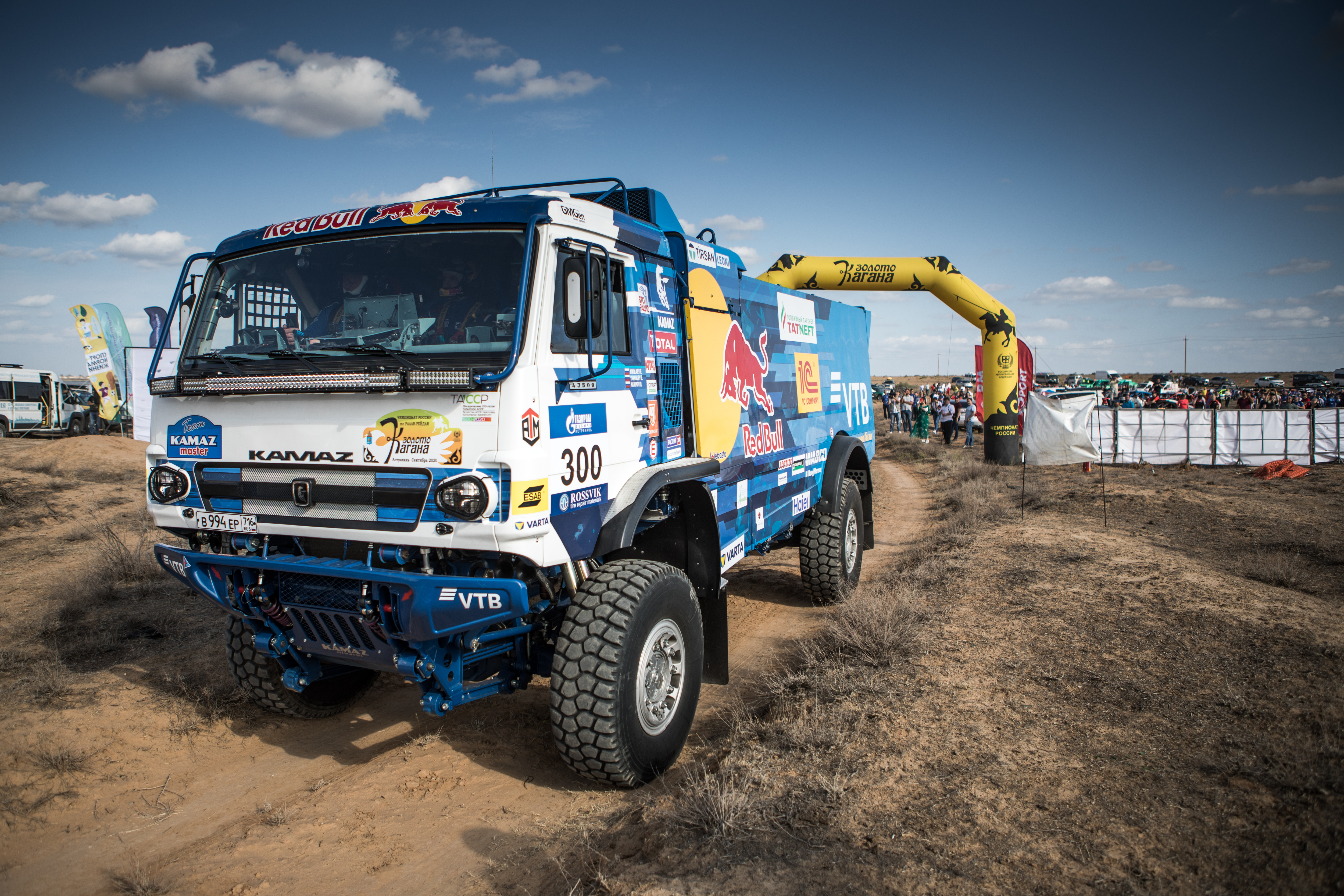 More than 70 crews on trucks, cars, SSV, bikes and quads toed the starting line of the race.
6 sport crews of KAMAZ-master team applied for the competition:
No 300 Nikolaev Eduard – Yakovlev Evgenii – Karimov Bogdan
No 301 Karginov Andrey – Mokeev Andrey – Malkov Ivan
No 302 Sotnikov Dmitry – Akhmadeev Ruslan – Akhmetzianov Ilgiz
No 303 Mardeev Airat – Svistunov Dmitry – Galyautdinov Akhmet
No 304 Shibalov Anton – Nikitin Dmitry – Tatarinov Ivan
No 305 Kuprianov Sergei - Kuprianov Aleksandr – Krenev Sergei
On September 8 and in the morning of September 9 there were administrative checks, scrutineering and tests.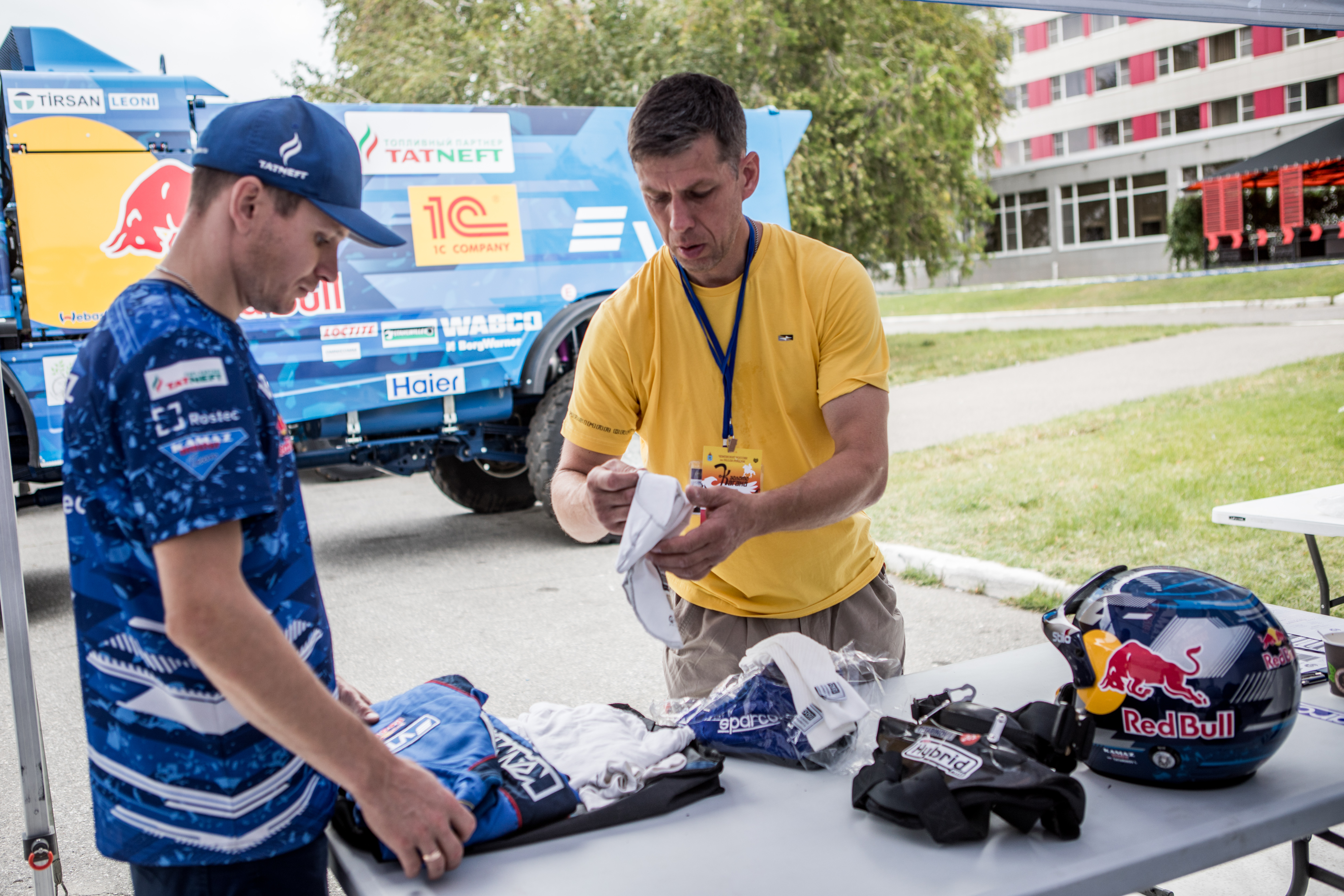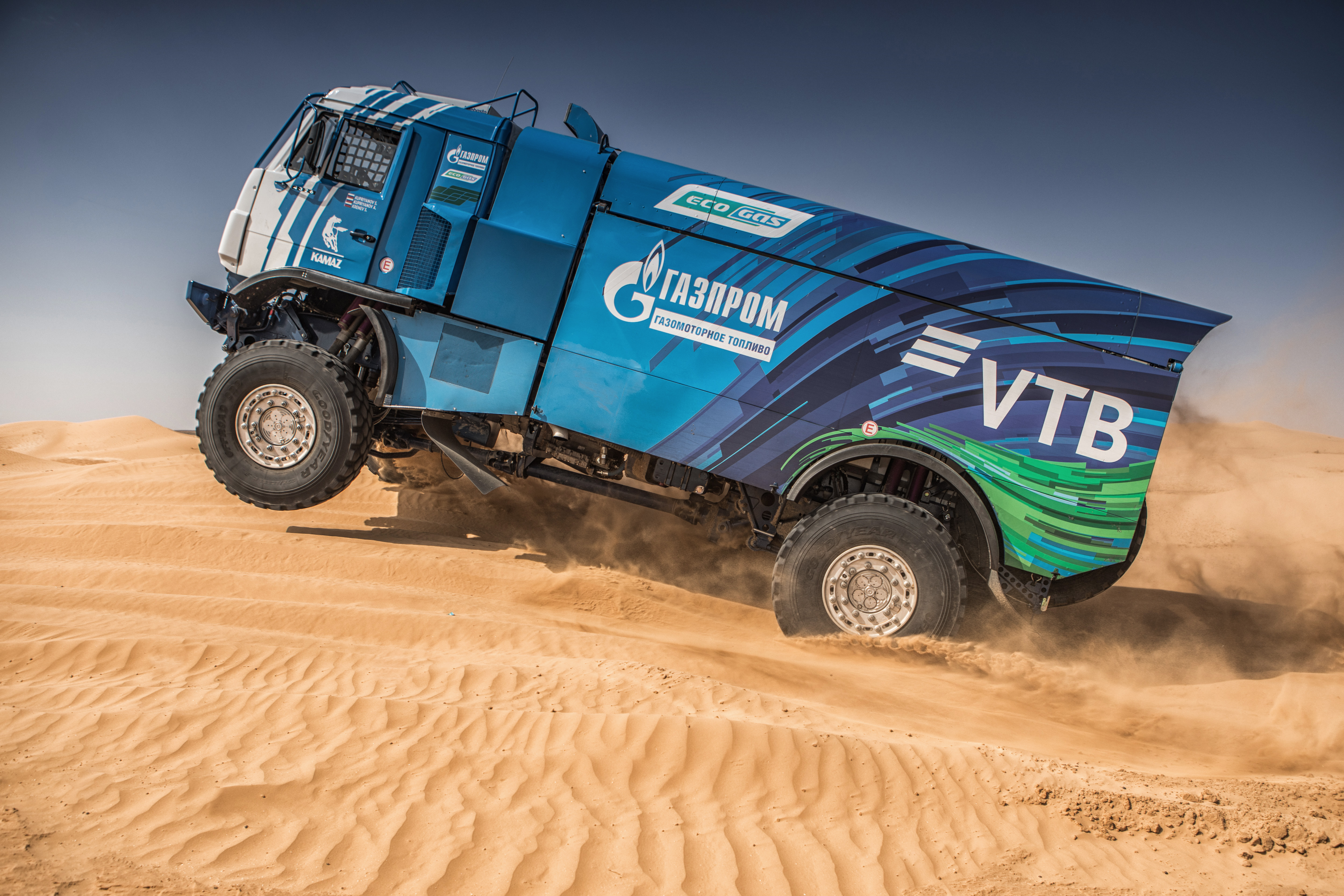 The ceremonial start of the competition, which had been annually held on the Lenin Square, was cancelled due to spread of the COVID, therefore opening of the rally-raid was at the same place where the first stage was held. The Governor of the Astrakhan Region Igor Babushkin warmly welcomed the sportsmen and spectators and then temporarily became a member of the racing KAMAZ of Eduard Nikolaev, symbolically opening the stage.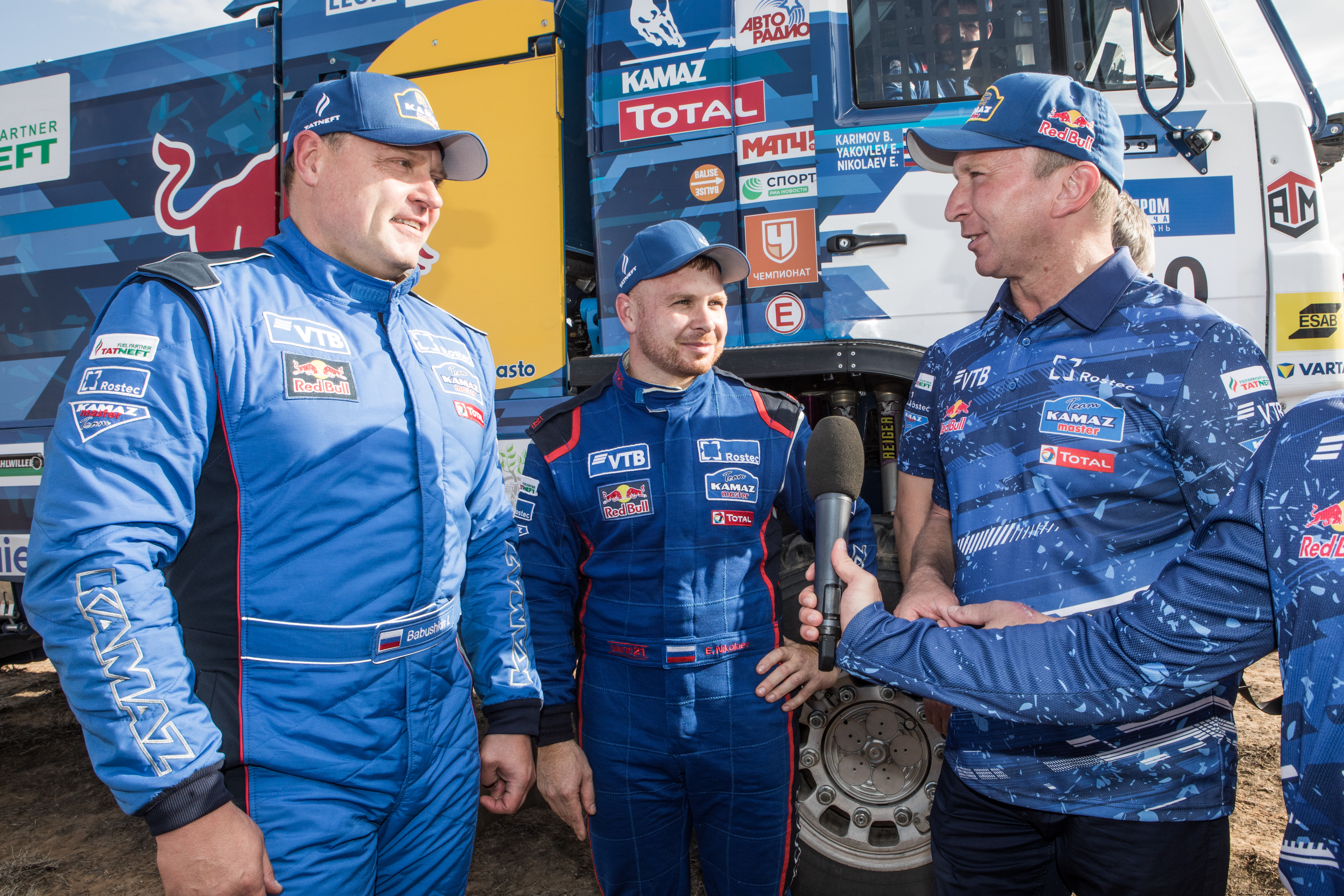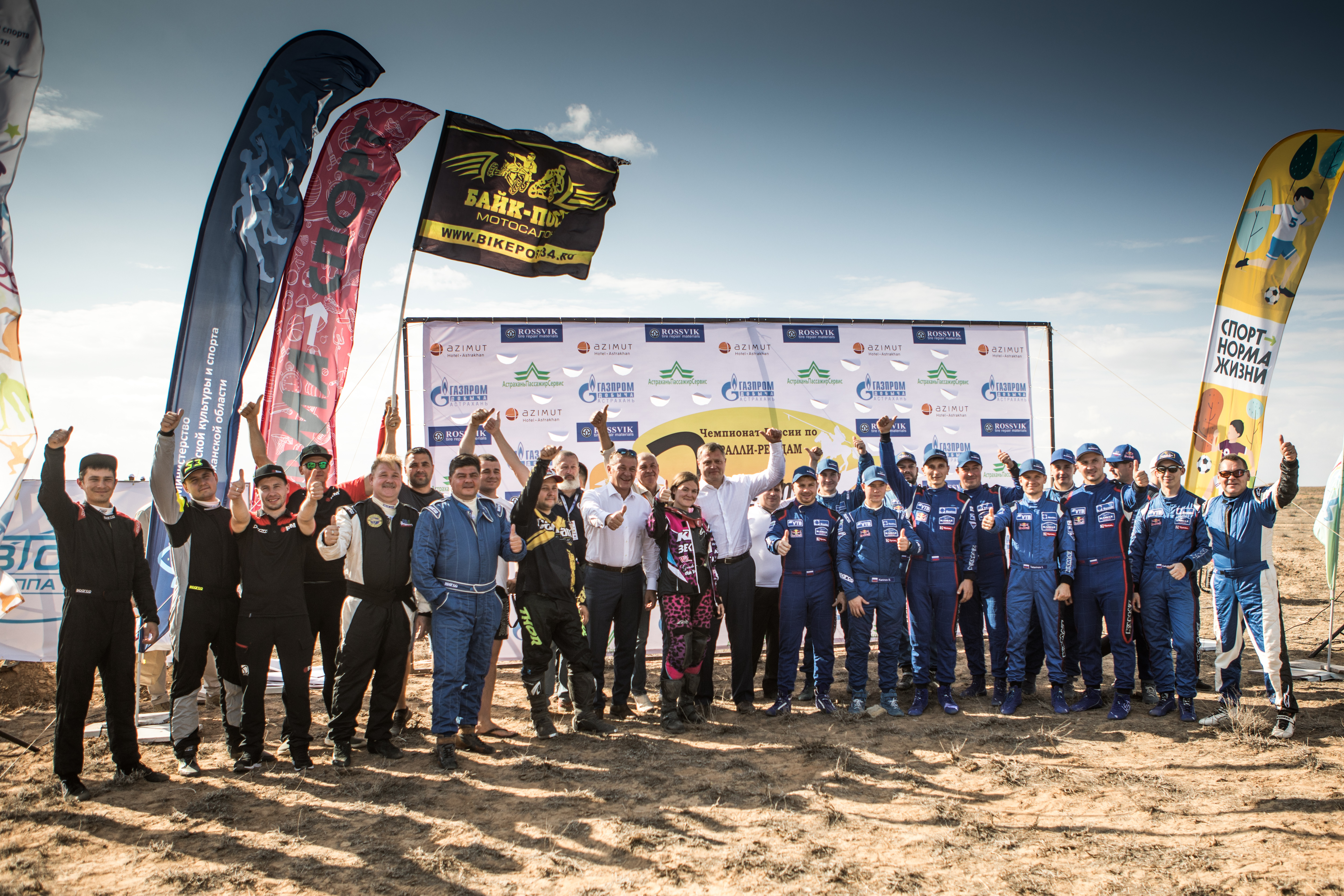 Upon the results of the first rally-raid day the best on the route of the 15-kilometer stage in the truck category was Dmitry Sotnikov's crew with the result of 10 minutes 28 seconds. Only for 45 seconds slower than Dmitry Sotnikov's crew was the crew of Andrey Karginov (KAMAZ-master, 11 minutes 13 seconds). The third best result in the truck category is of Vitaly Murylev (MAZ-SPORTauto, 11 minutes 25 seconds), then there go Aliaksei Vishneuski (MAZ-SPORTauto), Anton Shibalov (KAMAZ-master), Eduard Nikolaev (KAMAZ-master), Airat Mardeev (KAMAZ-master).
A cunning bump became the reason of the mechanic breakdown of the front axle on Sergei Kurianov's truck. The team's mechanics will repair it, the crew stays in the race and most likely will start tomorrow's special section with the time penalty.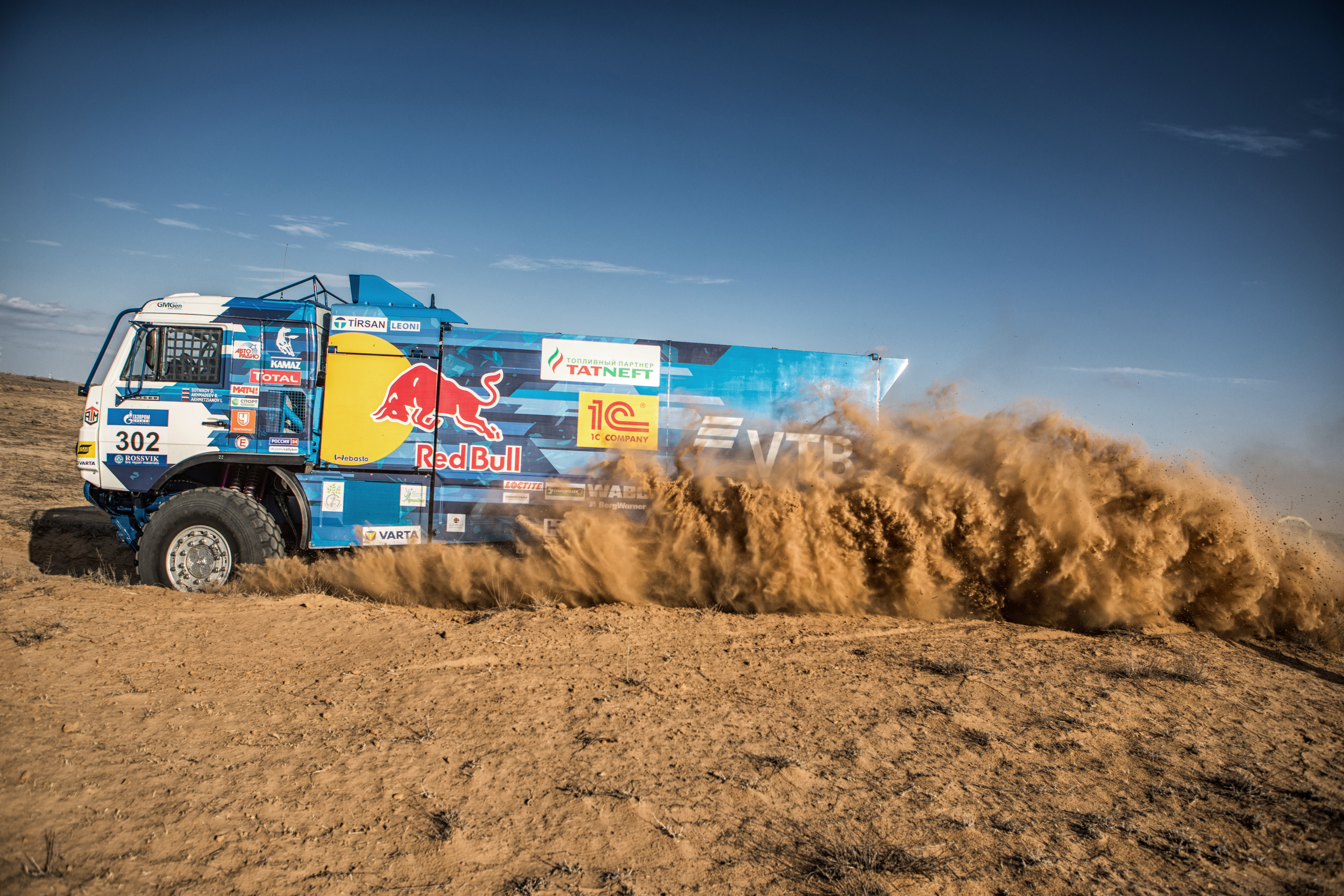 Quotes
Eduard Nikolaev, driver
"Many thanks to the race organizers that despite all difficulties they managed to organize this race. For us this competition is of a great value in preparation to the Dakar 2021 as in terms of the crews' checks so in the vehicle checks. We drove together with the Governor of the Astrakhan region Igor Yuryevich Babushkin. It is an honour for us and we are pleased that he is not indifferent to the motorsport. We had very good emotions. SS was 15 kilometers long. It was unusual, because these were not just hillocky steppe roads. Normally we drive here in spring, and now it is autumn, perhaps that is the reason, but the feeling was that it was not a usual Astrakhan route. Very fast special section. A lot of navigation points. The co-pilot was constantly working. Regarding the driving – the memorable route, interesting turns, bumps, speed straight section. All was saturated!"
Anton Shibalov, driver
"For the first day it was a very tricky special section. Quite serious in terms of dangerous places. Everyone must understand that this is a "rolling-in" day and everyone should drive more carefully. Seconds are not of great importance today as they may lead to quit the struggle. Our aim is to pass the whole race. All days. To work well with the co-driver. To keep the pace. To check the truck. In Astrakhan the roll-in and stable run are of great importance for us in Astrakhan. To tell more precisely: go and stick it!"