Three KAMAZ-master crews started on the 3rd stage of the Russian Rally-Raid Championship – Baja "Simbirsky trakt"
23.09.2021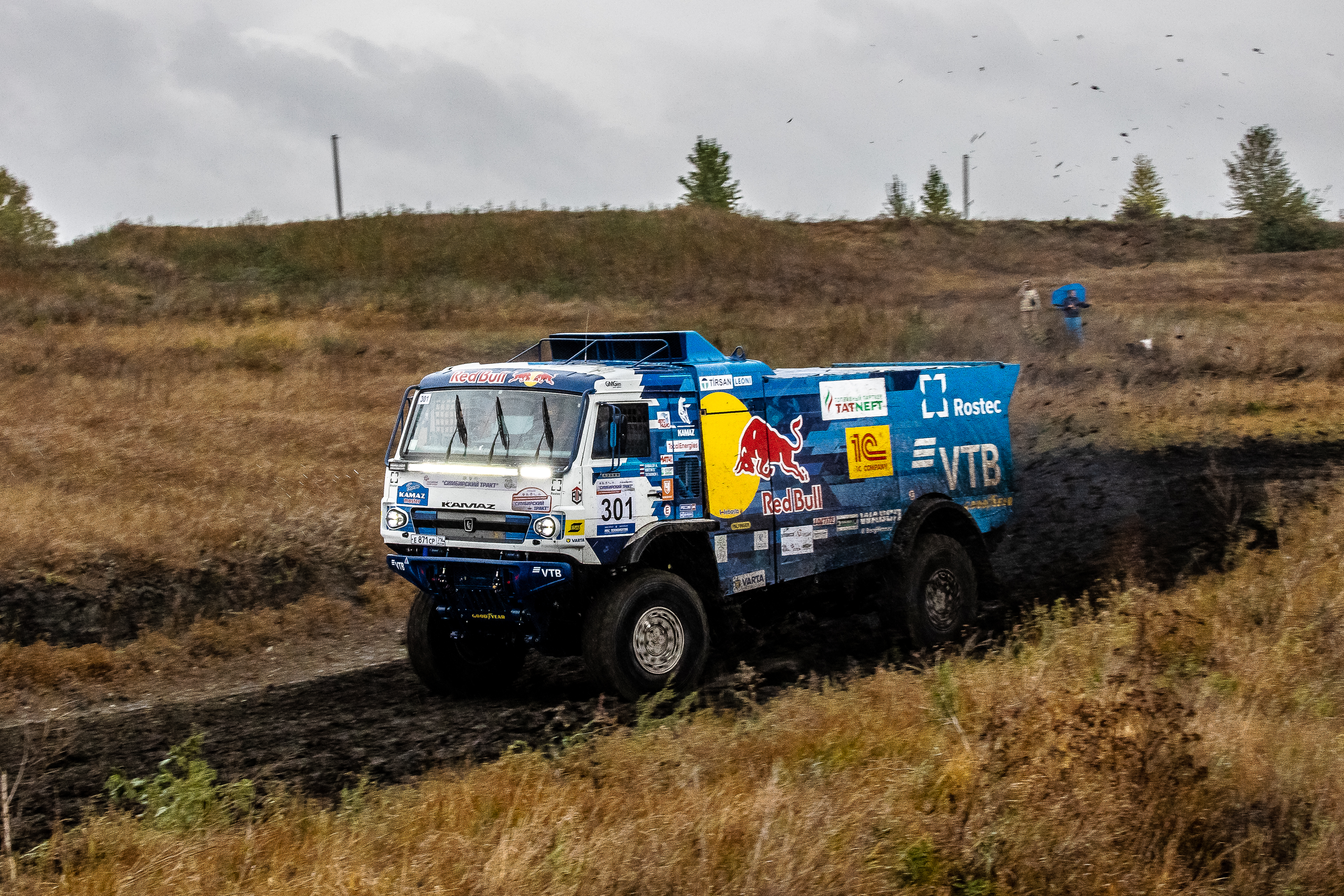 This morning, the race contestants went through technical and administrative checks, and after that the rally prologue took place.
Eduard Nikolaev, pilot of crew No 302: Today is the first day of the race, the prologue. The weather is severe, it is rainy, not many spectators. But, nevertheless, the SS was interesting. We started today with the crew of Anton Shibalov. 16 kilometers, very heavy mud, mainly black soil, narrow, field paths, sometimes cliffs and ditches, many different poles, power lines. It is very dangerous, you have to keep alert, not to overdo with the pace. Towards the finish line we moved along a cross track: very narrow, twisted, winding. The descents and ascents were very tricky, where you couldn't cut.
In general, we drove well, there were no technical and navigation problems. All three crews drove smoothly and steadily. I am very glad that Bogdan also finished. All the guys are at the bivouac, preparing for tomorrow.
Bogdan Karimov, crew No 303: It is very slippery. It rained all week, black soil turned into a slippery "soap". I was driving on such a surface for the first time, the ride is similar to the ne on ice, only with slopes, ravines, pillars of trees. In general, we drove well, there were no problems with navigation.
Anton Shibalov, crew No 301: It was a short day. Very slippery, as usual in Ulyanovsk. If jeeps can somehow more or less drive down slopes, winding places at speed, then the truck has to go very slowly there. It's hard to stop a 10-ton truck. So, we drove very carefully. The task was to finish, not to screw things up, and we did it. Tomorrow will be a more interesting day.
Tomorrow, on September 24, the riders will have to overcome two special stages, each 200 kilometers long.