Checks before the Silk Way Rally are passed.
30.06.2021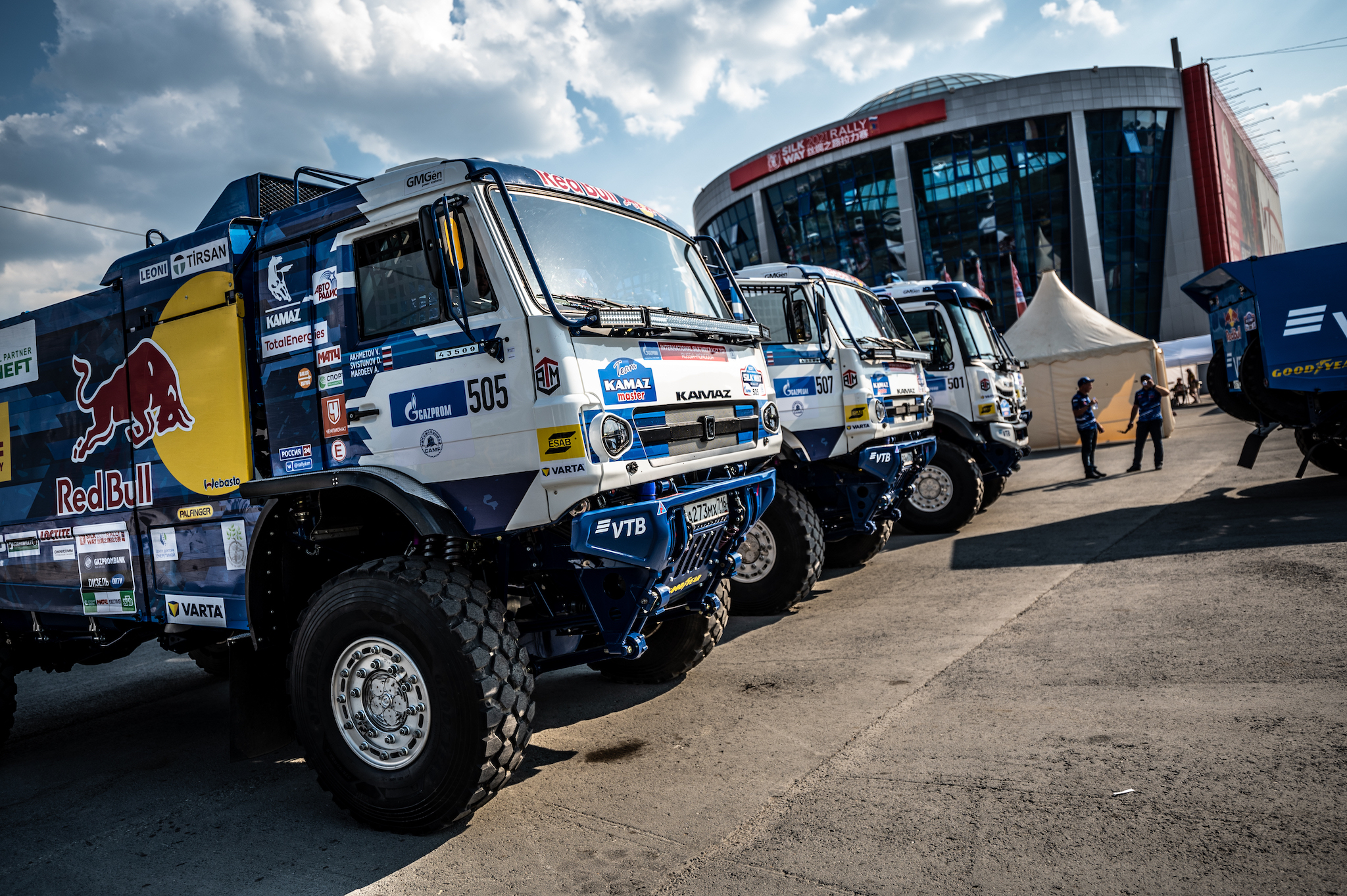 Administrative checks and scrutineering for contestants started the day before the ceremonial start of the Silk Way Rally in Omsk. Seven crews of KAMAZ-master team, as well as assistance trucks were among them.
Pandemic restrictions are still in place and impact the way people live. To ensure safety of all rally participants, the organizers have drawn up a schedule according to which team representatives must go through the necessary procedures before the race start. The time slot for the members of the KAMAZ-master delegation fell at 14:30 Omsk time, and the team promptly passed checks and gained access to the Silk Way Rally.
The next step is scruteneering. KAMAZ trucks arrived at the site in front of the Omsk Congress Center after test drives outside the city. Drives in combat mode are an important point for the team to make the last changes to the truck settings, to understand what requires prompt intervention before being inspected by the race officials. A new sports truck of the K5 family - KAMAZ-435091 - attracted special attention. During its development and construction, engineers of KAMAZ-master team were guided by the upcoming changes in the FIA technical regulations, which are adopted for the World Cup for the Cross-Country Rallies in 2022.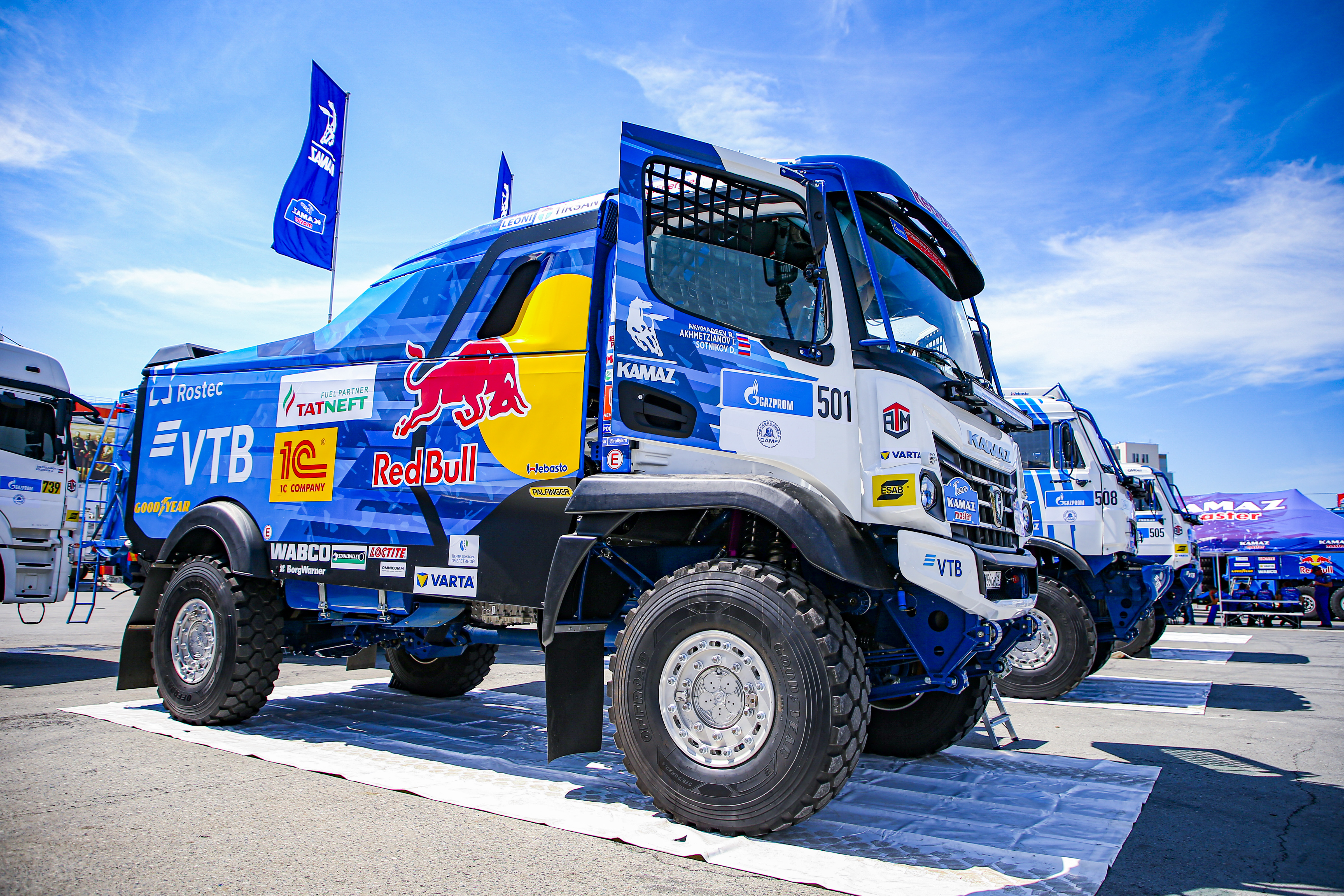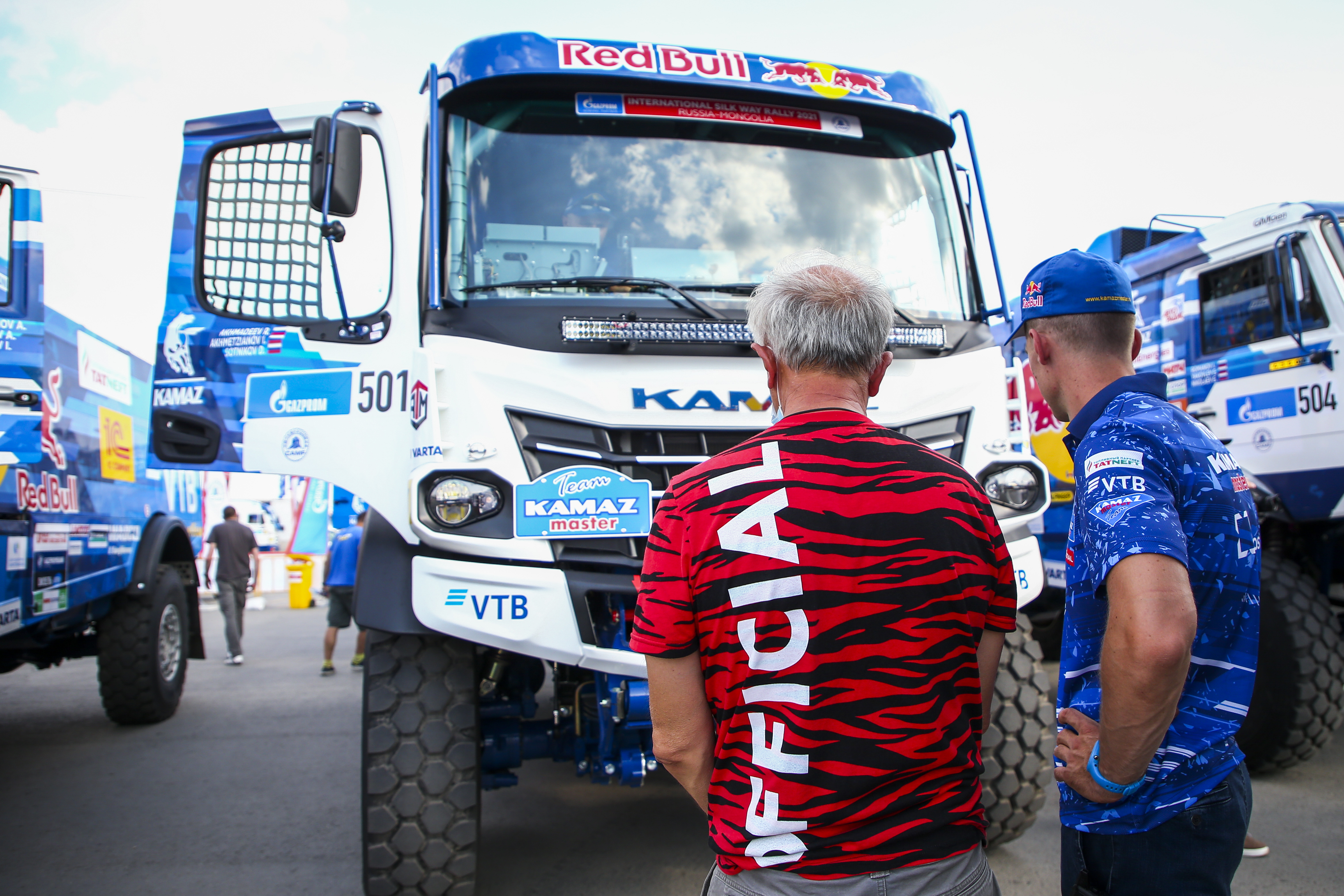 For the new truck from Naberezhnye Chelny, the Silk Way Rally will be the first challenge in its life. The team worried about passing scruteneering, but everything ended well: Dmitry Sotnikov's truck, like the rest of KAMAZ-master vehicles, successfully passed them.
The crews of the current winner in the truck category Anton Shibalov, as well as Andrey Karginov, Eduard Nikolaev, Airat Mardeev, Dmitry Sotnikov, Bogdan Karimov and Sergei Kupriyanov will represent KAMAZ-master in the truck category at the Silk Way Rally.
"Ahead are 10 days of exciting uncompromising struggle in all categories, which will take place on the amazingly beautiful stages of the Silk Way Rally. The reconnaissance team did a good job to make the race route balanced from a sporting point of view. I am grateful to all teams that have joined our race. I wish you all a good competition and an unforgettable experience," - said the Head of the Silk Way Rally, Vladimir Chagin.