Nikolaev's crew will enter the seventh stage of the Dakar
11.01.2020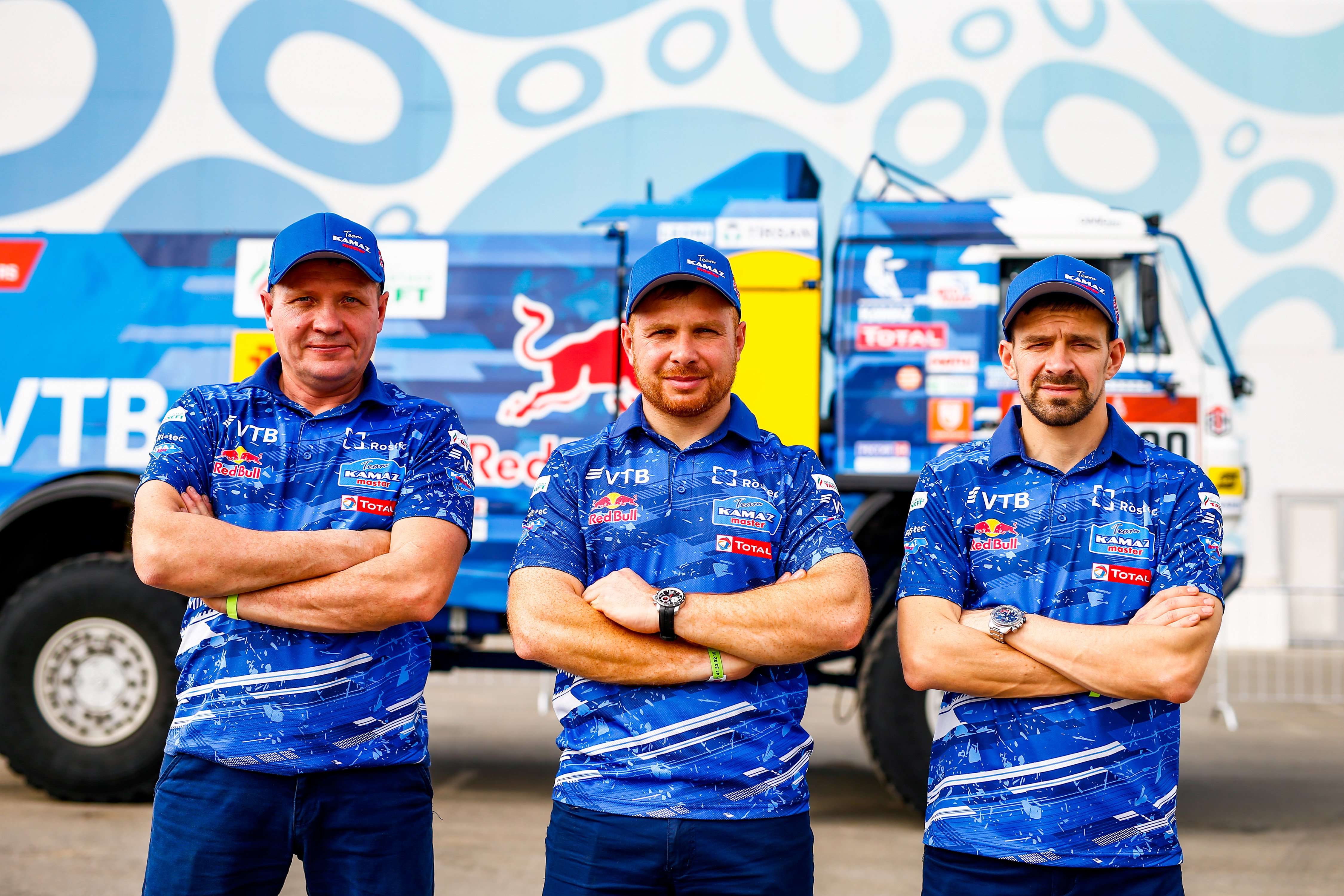 The crew of KAMAZ-master team consisting of the driver Eduard Nikolaev, the co-driver Evgenii Iakovlev and the mechanic Vladimir Rybakov will continue to perform on the Dakar Rally 2020. The organizers of the competition approved the application for the return of Russian crew to the race.
Nikolaev will enter the start of the seventh stage on Sunday as a contestant in the separate classification - Dakar Experience. As a reminder, the Russian crew had to withdraw from the race due to technical problems on the sixth stage.
It should be noted that recently in the Dakar regulations occurred a change regarding the abandoned contestants. Now each of them can use this, so called, Joker, i.e. continue their participation but in a separate classification. This opportunity is given to a contestant or a team once in the whole Dakar.
Dakar Experience сontestants start after all crews of the main classification. Eduard Nikolaev will leave for the start at 10:28 Moscow time.