Eduard Nikolaev's crew won Baja "Simbirsky Trakt"
25.09.2021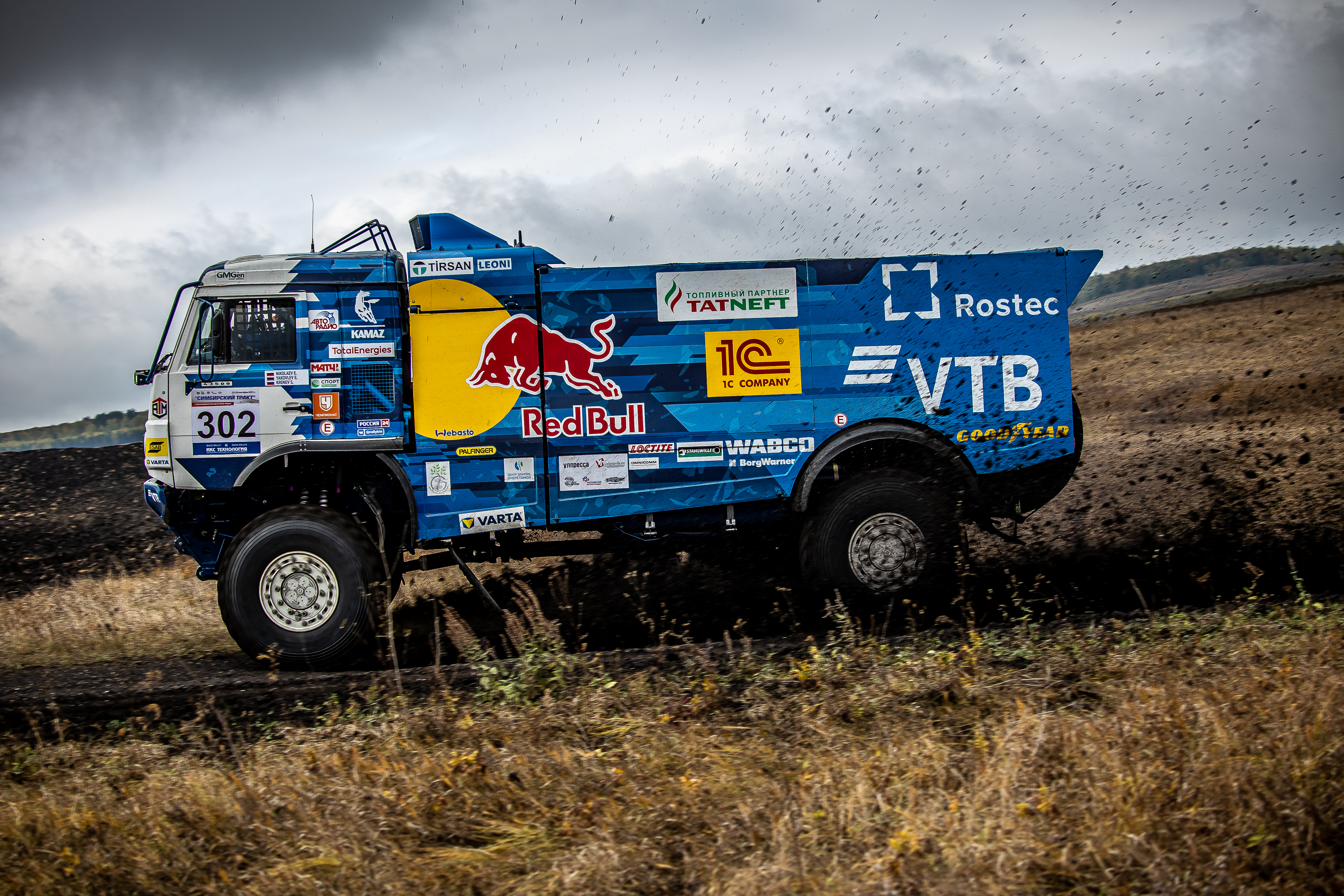 The third stage of the Russian Rally-Raid Championship - Baja "Simbirsky Trakt" has finished in Ulyanovsk.
Three crews took part in the race: experienced Eduard Nikolaev, Anton Shibalov and a young pilot of the team Bogdan Karimov.
At the start, Sergei Savostin, the team manager at the Simbirsky Tract Rally, emphasized that the main task faced the team was preparation of young people and training process, driving on slippery tracks.
The weather forecast met expectations completely - it was raining all three days of the competition, making the track very slippery and hard to pass. The organizers even had to shorten the special stages.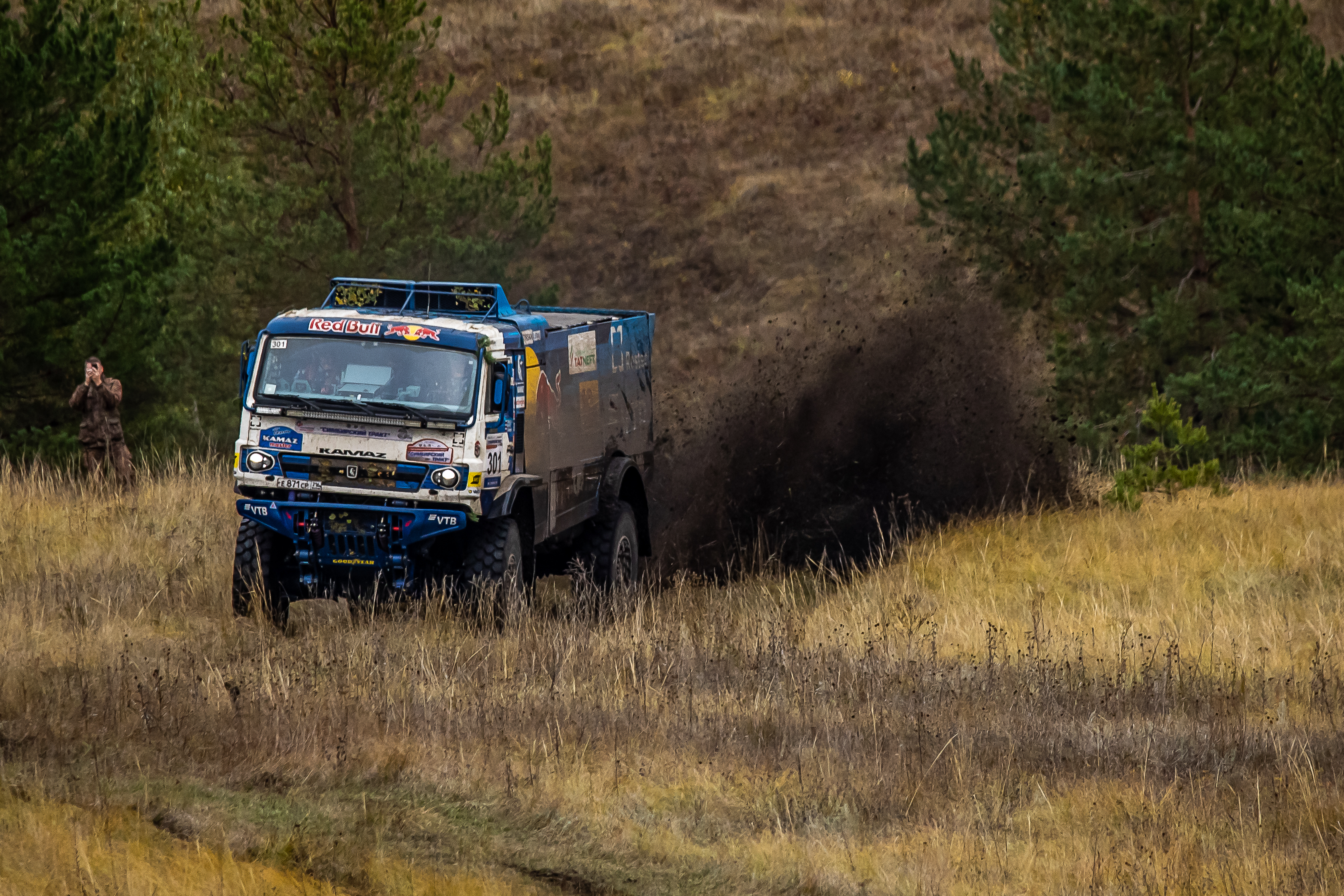 S. Savostin: The race is over. All three our crews finished. A good result was shown by the crew of Eduard Nikolaev. Anton Shibalov drove steadily well. The crew of Bogdan Karimov was unlucky today. Breakdowns did not pass him by, they had to change the turbocharger on the site, which went out of order. They lost 1 hour 43 minutes for replacement. But experience and skills are needed not only in driving, but also in troubleshooting. So this is a good experience for Bogdan. I think the decision to go to this race was definitely right, to practice on slippery mud, to hone driving skills.
E. Nikolaev: Today we started third in the absolute. Ahead of us there were crews of Vasiliev and Novikov. At the 20th kilometer we saw that Novikov's crew had turned over, the guys were ok. We made sure that they needed no help and drove on. We drove along the tire treads of Vasiliev. Jeeps were going and looked struggling with the car, as it was very slippery. Today there were mostly field, narrow paths and sunflower fields. Anton started 9 minutes behind us, as they say, in lonely pride. I struggled with myself to try to keep pace. It is difficult when you drive alone. You don't see anyone in front and behind of you. Still, today was a very interesting day. 260 kilometers, difficult navigation. I am very pleased with the crew, pleased with Evgeniy Yakovlev, who did not make a single mistake, ran the race clearly, without mistakes. I am also pleased with Sergei Krenev, the crew mechanic, who prepared the truck, and the truck did not let us down. In general, we got 1 place, we are very happy. The second place belongs to Anton.
This track gave us a lot, despite the fact that it was very slippery. But we meet such roads at the Silk Way Rally. And in order to keep a high pace, we needed this training. Congratulations to the whole team on their victory at the Russian Championship stage.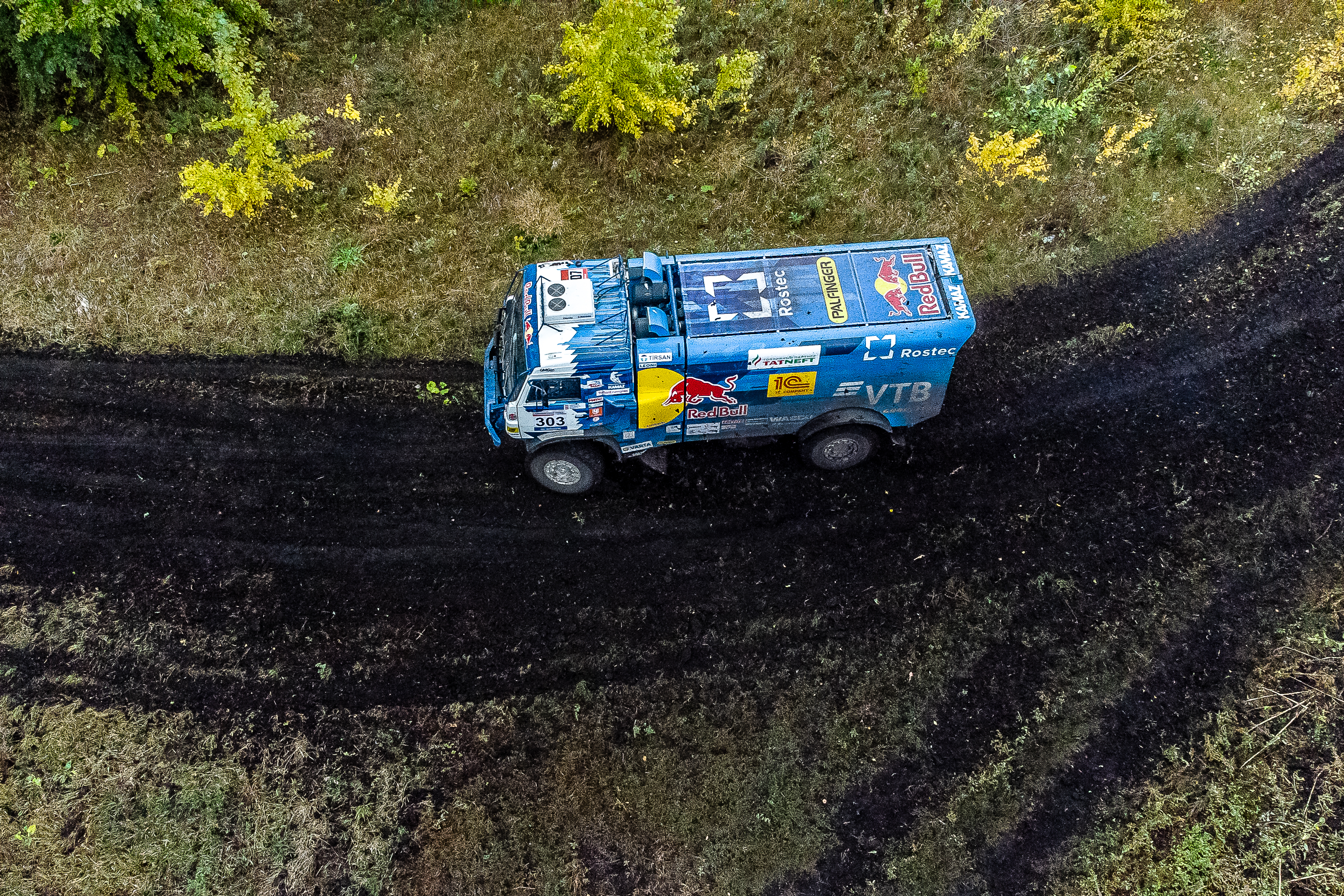 A. Shibalov: We drove well, despite difficult track conditions due to the weather. These are the lands of black soil. And the whole situation was aggravated by the continuous rains. It was very slippery. The relief is also not simple, because there are a lot of ravines, slopes and narrow forest roads. But this is good training for us. In general, I liked everything very much. We couldn't catch a bit the result we were hoping for! Yesterday those, who started behind us, had more advantages. And today over 80 km. before the finish line, our four-wheel drive went out of order, and we drove only on the rear one. Most important is that all the trucks are whole and sound and the crews are too. We are moving on))
B. Karimov: A busy day, the relief of the track was constantly changing. The roads were sometimes dry, sometimes slippery; there were many dangerous places: trenches, ditches, ravines. Sometimes it was necessary to drive along very narrow paths between trees, where KAMAZ barely squeezes in. At the 30th km. our turbocharger went out of order, we stopped immediately, started to change it, lost about 1.5 hours. After that we drove at our own pace, with no problems.
Race results
1.E. Nikolaev (KAMAZ-master) 5:07:24
2.A. Shibalov (KAMAZ-master) 5:08:46
3. A. Khlebov (GAZ RAID SPORT) 6:15:54
4.M.Shklyaev (GAZ RAID SPORT) 6:20:56
5.A. Laguta (GAZ RAID SPORT) 7:00:54
6.B. Karimov (KAMAZ-master) 7:13:06