Karting championship of the Republic of Tatarstan for the cup of KAMAZ-master team
21.09.2020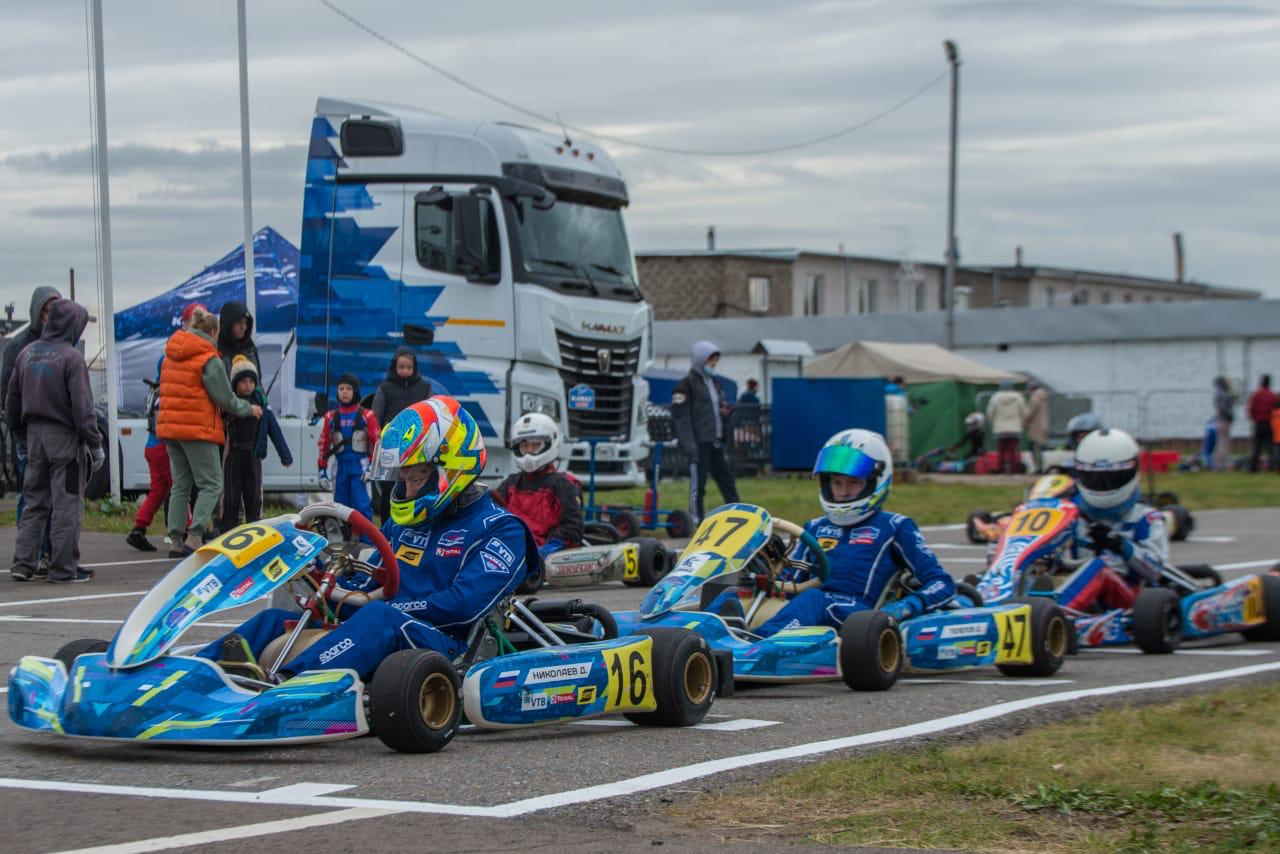 On 19-20 September a long-awaited sport event – the 5th stage of the Karting Championship of the Republic of Tatarstan for the Cup of KAMAZ-master Team – was held in the O. Kukharenko karting center.
More than 60 drivers from cities of Tatarstan, and Udmurtia, as well as representatives of Ioshkar Ola, Perm, Togliatti and Kamensk-Uralski came to the competition. 5 classes struggled for the prizes.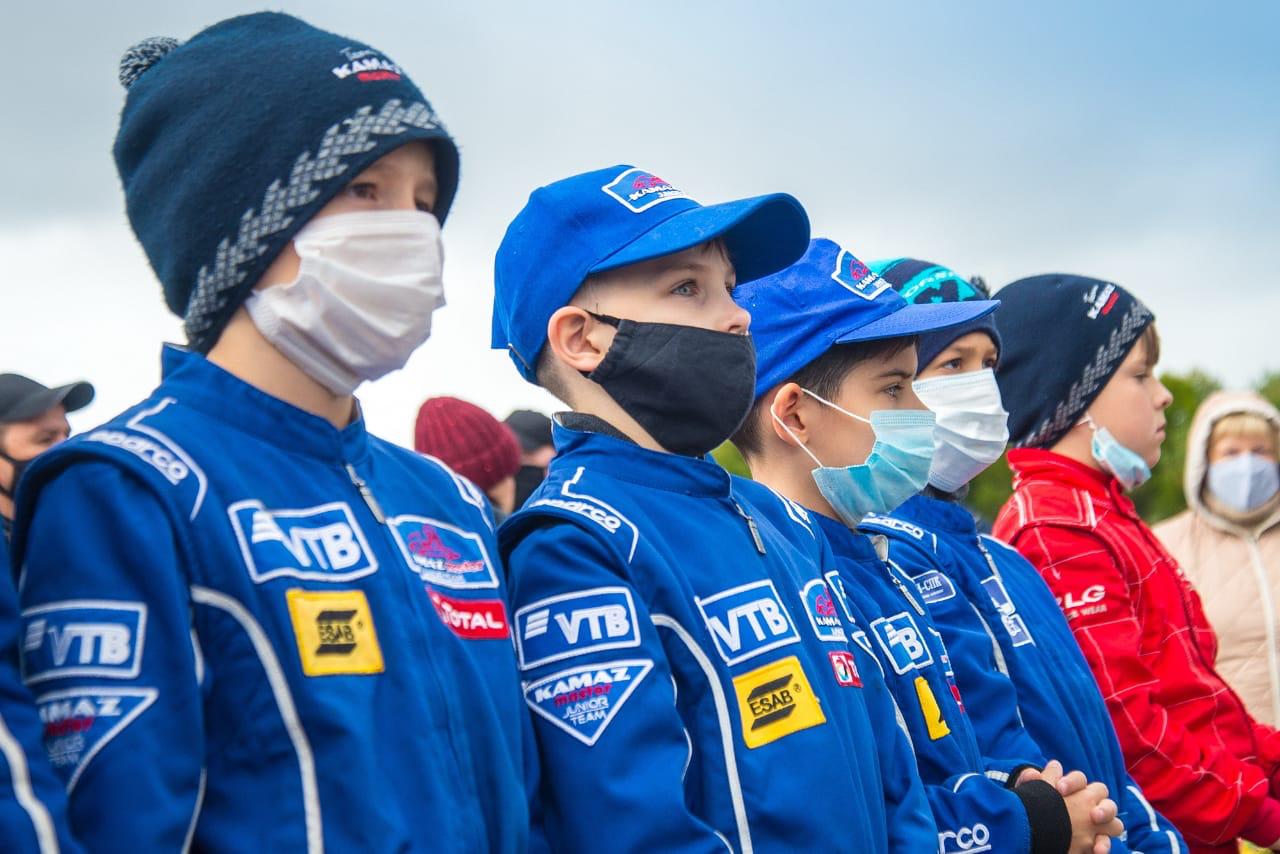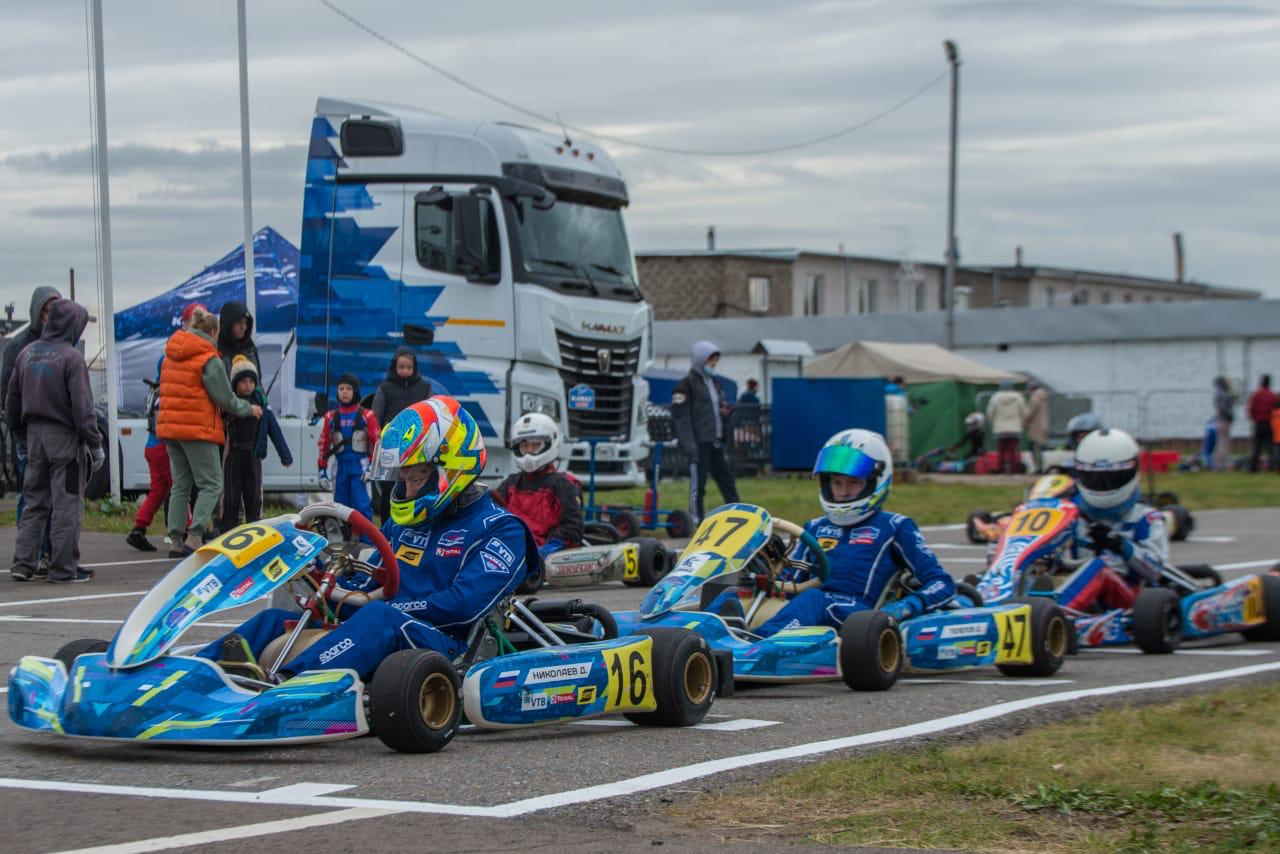 The competition started with line-up of the contestants, hymns of the Russian Federation and the Republic of Tatarstan, ceremonial flag raising. This honor was given to the youngest winners of last-year karting competitions for the Cup of KAMAZ-master team. Attention of contestants and spectators was riveted to the podium, where for the first time together with the racing KAMAZ, was presented a towing truck KAMAZ-54901 of K5 family of KAMAZ PTC.
Initially because of the weather forecast the contestants had prepared to the rainy race. But fortunately wet tires were not needed. The young racers demonstrated driving skills on the dry track. For some contestants this race became the first sport event in their lives, some of them already performed as experienced sportsmen and struggled only for the victory. The most spectacular and hot were rides of elder contestants – racers in Rotax Max and KZ-2 struggled to the last breath. By the way, the whole podium in Rotax was taken by representatives of KAMAZ-master Junior. This very team took the first position according in the team classification standings.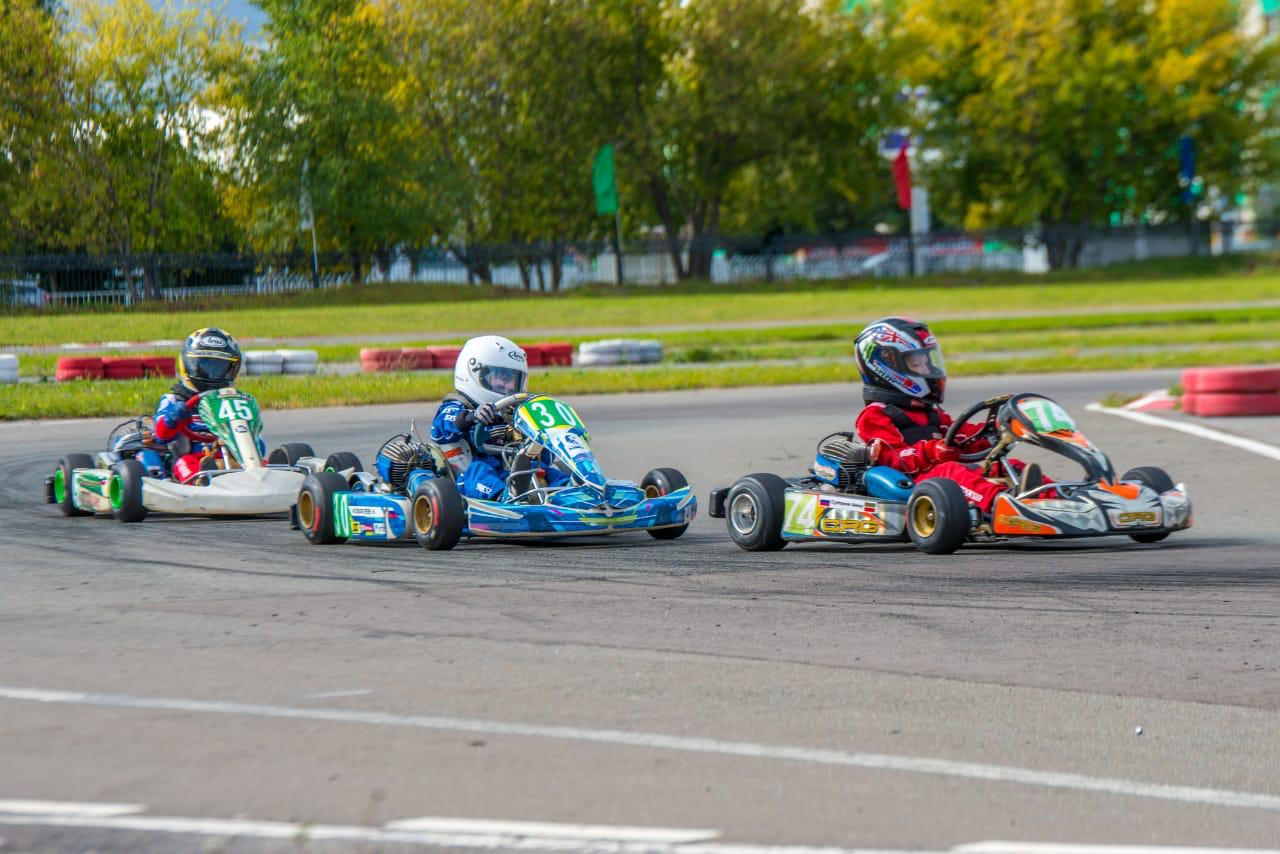 It should be noted that the competitions were held in compliance with all safety rules and recommendations of Rospotrebnadzor: at the start and finish ceremonies all contestants were in masks, and the award ceremony was held not as usually, in the end of the second day, but twice – immediately after the rides.
The award ceremony is always the most pleasant part of the race. The Deputy Director of NP "KAMAZ-Avtosport" for children's and youth motorsport development Farit Badretdinov, the Head of the karting center Robert Amatych and the Honored Master of Sports of the Russian Federation Andrey Karginov took part in it. Traditionally six best drivers in every class received awards and prizes. A special attention was given to girls – four girls applied as contestants, all of them received flowers and memorable gifts from the team.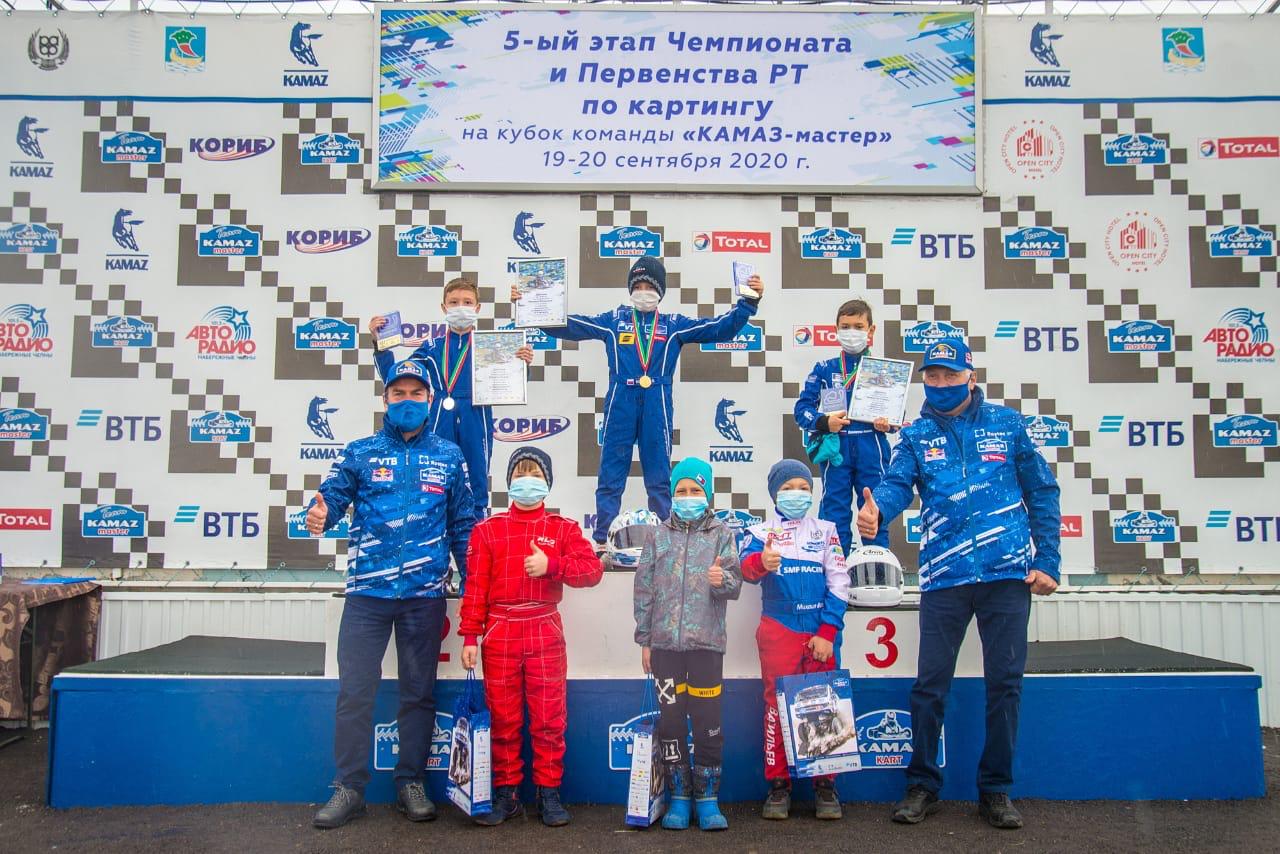 Number of contestants – 65
Number of city-contestants - 13
Results of the competitions:
Mini Class (engine Parilla 60 сс) – 13 contestants
1 place – Vladimir Matveev, KAMAZ-master Junior
2 place – Timur Shmakov, Izhevsk
3 place – Ravil Davletov, Naberezhnye Chelny
Super Mini Class (engine Parilla 60 сс) –13 contestants
1 place – Nikolay Shakshin, Mendeleevsk
2 place – Philip Murashko, Naberezhnye Chelny
3 place – Dmitry Nagdasev, Kamensk-Uralsk
9 place – Niyaz Akhunov, KAMAZ-master Junior
Rotax-Max Junior Class ( engine Rotax 125 cc) – 12 contestants
1 place – Semen Rodin, KAMAZ-master Junior
2 place – Kirill Basov, Naberezhnye Chelny
3 place – Zakhar Karimov, KAMAZ-master Junior
4 place – Azat Badretdinov, KAMAZ-master Junior
Rotax-Max Class (engine Rotax 125 cc) – 9 contestants
1 place – Danil Telepov, KAMAZ-master Junior
2 place – Denis Nikolaev, KAMAZ-master Junior
3 place – Klim Nikonov, KAMAZ-master Junior
KZ-2 Class (engine 125 cc) – 7 contestants
1 place – Vsevolod Kuybida, Almetyevsk
2 place – Boris Garifullin, Naberezhnye Chelny
3 place – Dmitry Avdeev, Naberezhnye Chelny
6 place – Karim Gilmanov, KAMAZ-master Junior