KAMAZ-master team took part in the opening ceremony of the all-Russian winter corporate festival in Kazan.
03.03.2021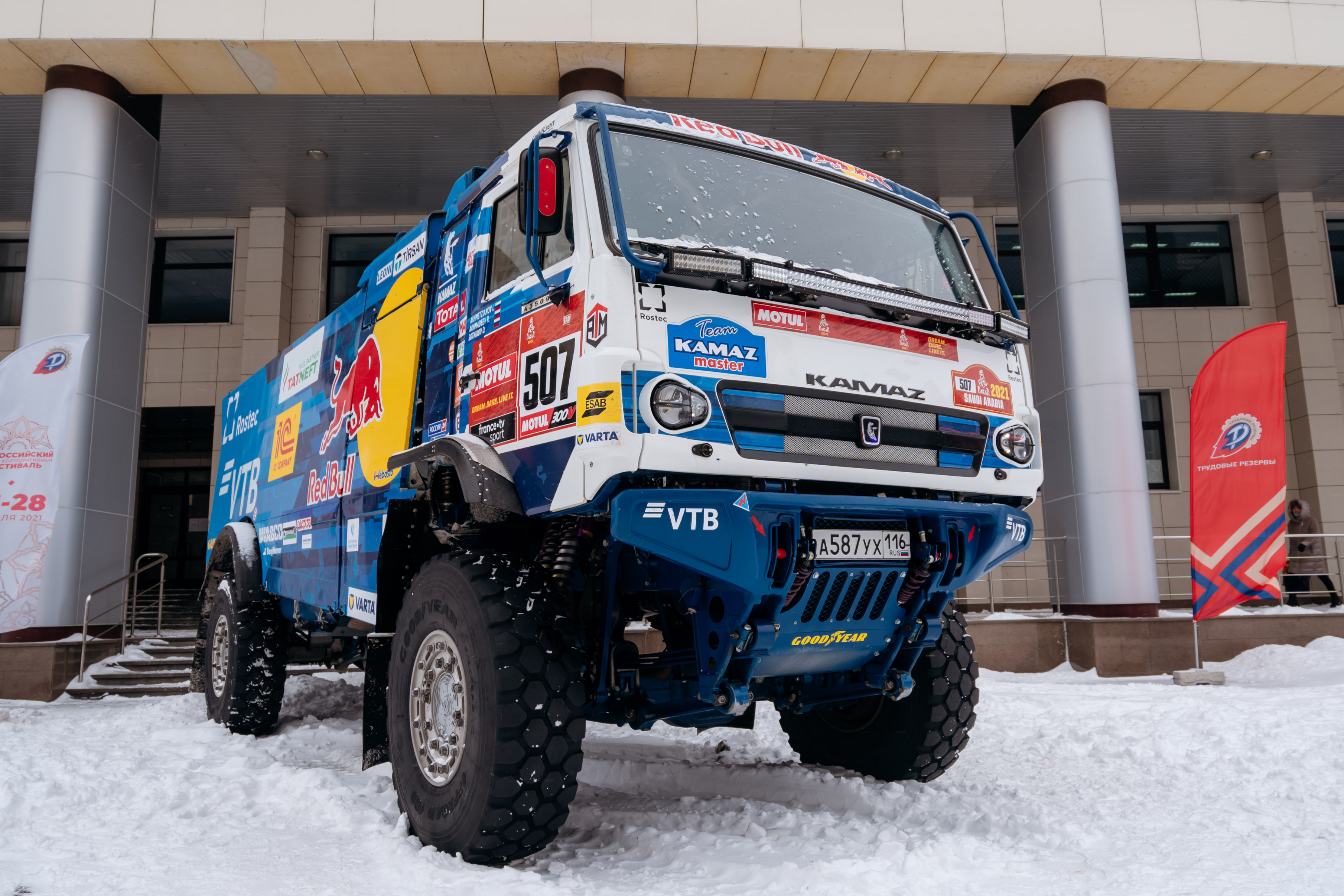 Kazan hosted the annual all-Russian winter corporate festival. From February 25 to February 28, 1200 amateur athletes took part in competitions in 25 kinds of sport. The arena of the Central Stadium gathered 80 corporate teams from various Russian regions, for example, from Tatarstan, Moscow, the Republic of Bashkortostan, Irkutsk Region, Novosibirsk Region, St. Petersburg, Yekaterinburg, Voronezh and others. The competition organizer was the all-Russian Physical Culture and Sports Society "Manpower reserve".
The pilot of the team, the five-time Dakar winner Eduard Nikolaev took part in the opening ceremony:
- We came to support the athletes with pleasure, because it is very interesting. It's great that such an event is taking place in the sports capital - Kazan. I wish you excellent sports results, may the strongest win!
The sports KAMAZ truck, the winner of the Dakar Rally 2021, was demonstrated especially for the festival participants and an autograph session was held.
The event was held within the national project "Demography" of the federal project "Sports is the Norm of Life" supported by the Ministry of Sports of the Russian Federation.
Festival participants competed in 25 kinds of sports - team, intellectual disciplines, hockey, cross-country skiing, downhill skiing and snowboarding, athletics, crossfit, clay pigeon shooting, swimming and others.
The all-Russian Winter Corporate Festival was held with the support of the Ministry of Sports of the Russian Federation, the Government of the Republic of Tatarstan, the State Corporation "Rostec", the state company "Rosoboronexport" and "Russian Helicopters" holding company.
More information about the event: https://trurez.ru/tpost/di01gfr581-samoi-sportivnoi-korporativnoi-komandoi