Crew No 500 exits the race
10.01.2020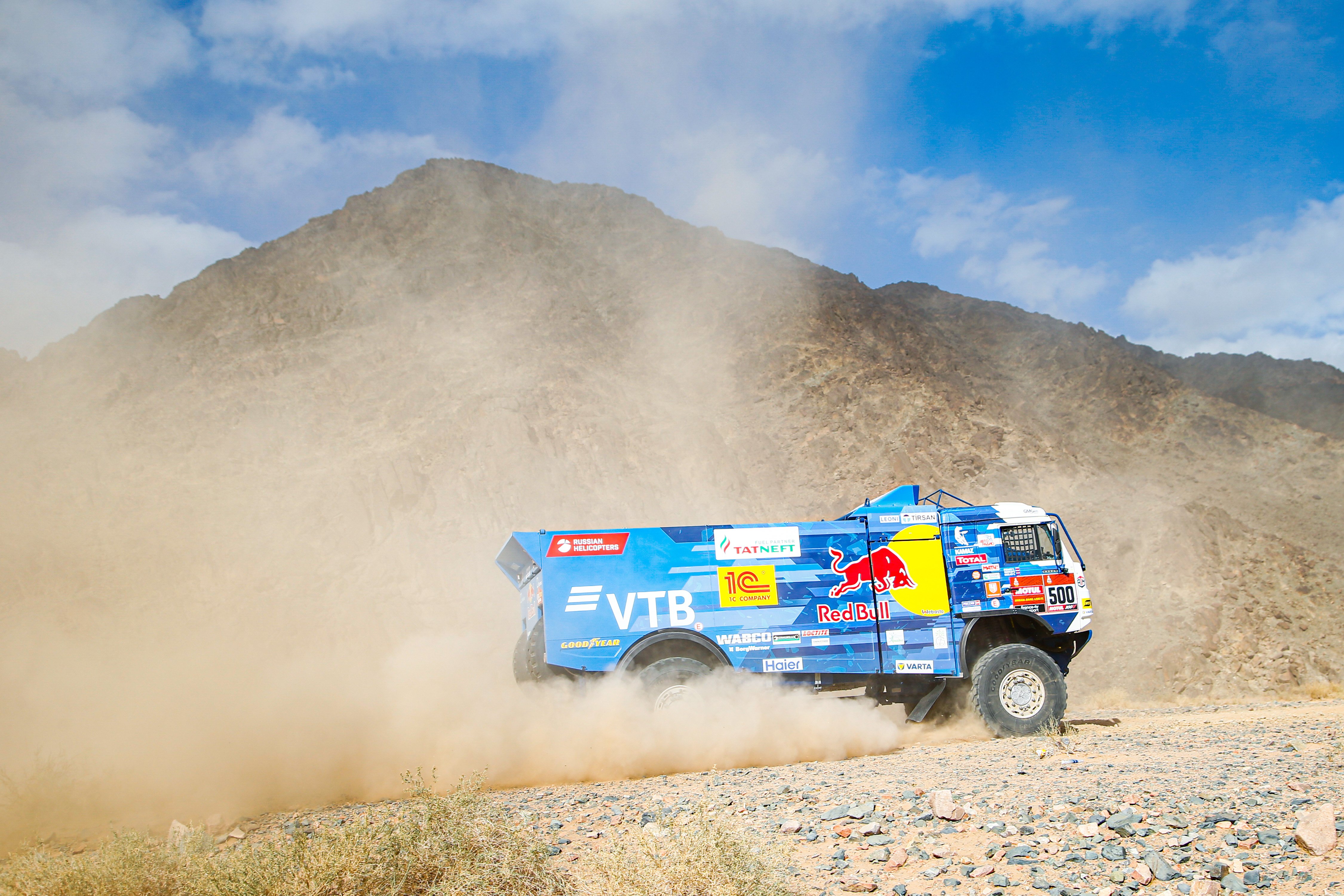 On the 33rd km of today's special section, the engine on Nikolaev's truck broke down completely. The crew started on five working cylinders, as there was no time already to repair the truck on the bivouac in the morning.
Due to vibration, a part of the connecting rod gear flew out from the bottom of the engine, from the pan.
The whole truck is spilled with oil and stands motionless. The crew is fine. The truck is on a sandy plateau. The team management sent an assistance vehicle to evacuate the truck and the crew.