EDUARD NIKOLAEV AND DMITRY SOTNIKOV TOOK PART IN WINGS FOR LIFE WORLD RUN
News

07.05.2018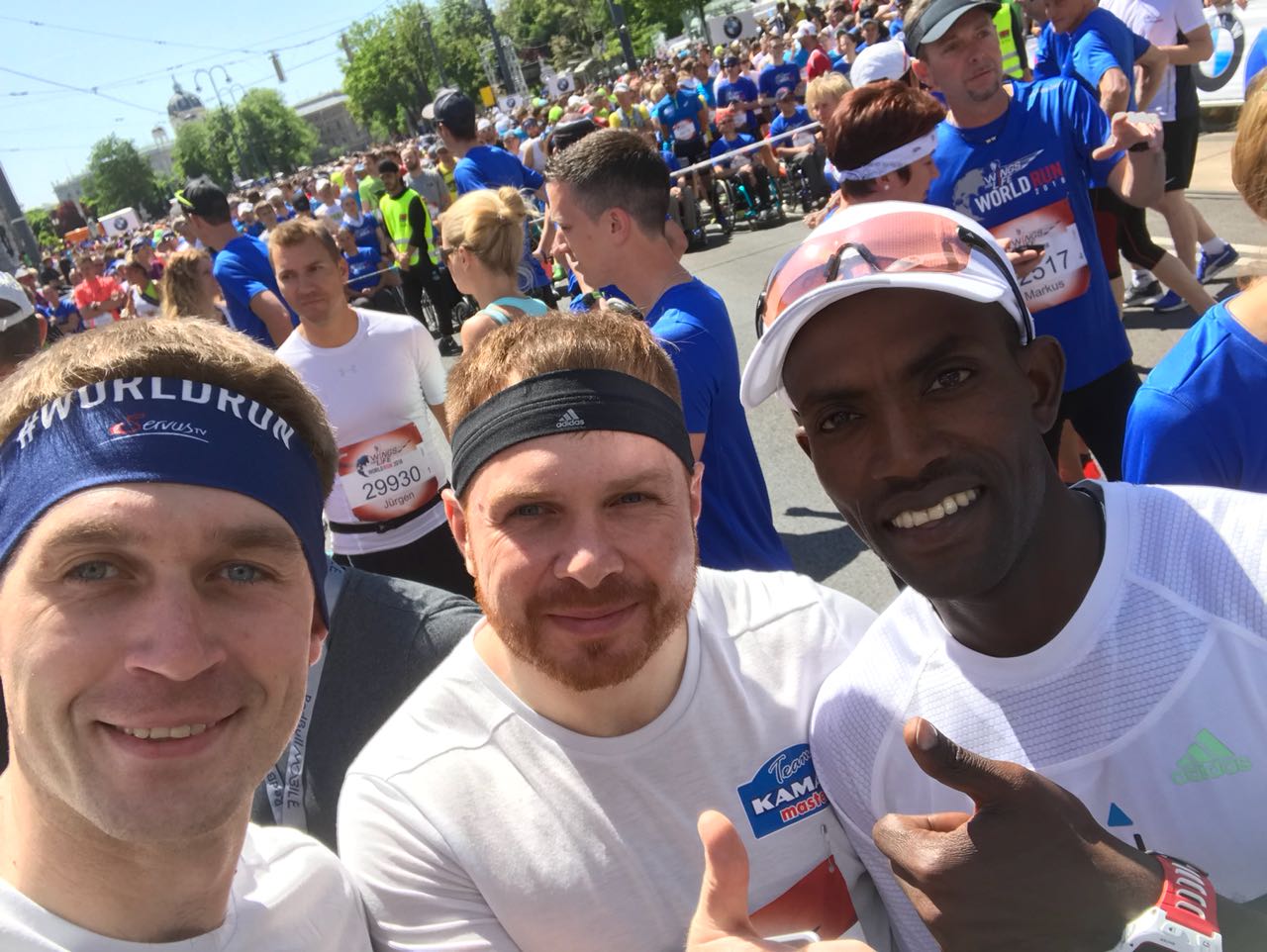 On 6 May, Sunday, was held Wings for Life World Run. Members of KAMAZ-master Team Eduard Nikolaev and Dmitry Sotnikov took part in the marathon in the Austrian capital Vienna. This year it was the fourth time KAMAZ-master Team took part in the run. Simultaneous all over the world start was given at 14:00 Moscow time. Uniqueness of the start is that there isn't any finish line. At 14:30, after the start of contestants, at the speed of 15 kmph started a truck with electronic finish fixation system (special chips were fixed on participants' numbers), at 15:00 the truck raised the speed up to 16 kmh, at 16:30 – up to 17 kmh, at 17:30 – up to 20 kmh, at 18:30 – up to 35 kmh. The sportsmen finished when the catcher-truck outran them.
Excellent weather and amazing energy of the sport festival contributed to good results: Eduard Nikolaev ran 18 km and Dmitry Sotnikov finished on 19th km. Outfit and athletic shoes for the KAMAZ-master members were given by Adidas company. By the way, driver of the catcher-truck in Vienna was Eduard's and Dmitry's colleague Matthias Walkner – winner of the bike category in Dakar-2018.
An absolute winner in the run was Swede A. ANDERSON with the result 89,85 km. His win is also impressive by the fact that he passed the whole distance in a wheel-chair. The motto of Wings for Life World Run is run for those who can't! 100% of donation, made within the fund-raising campaign, will be spent for spinal cord examination.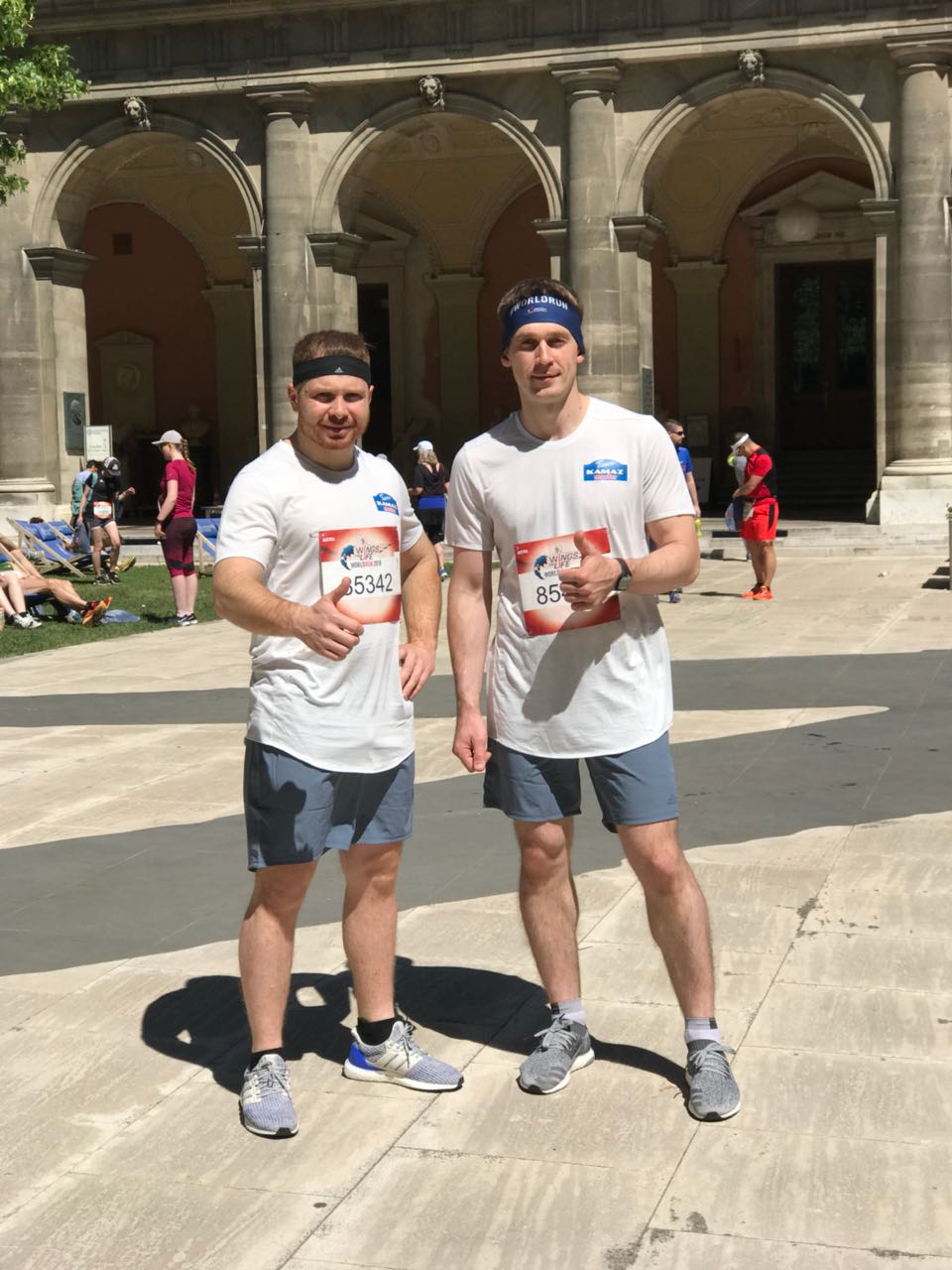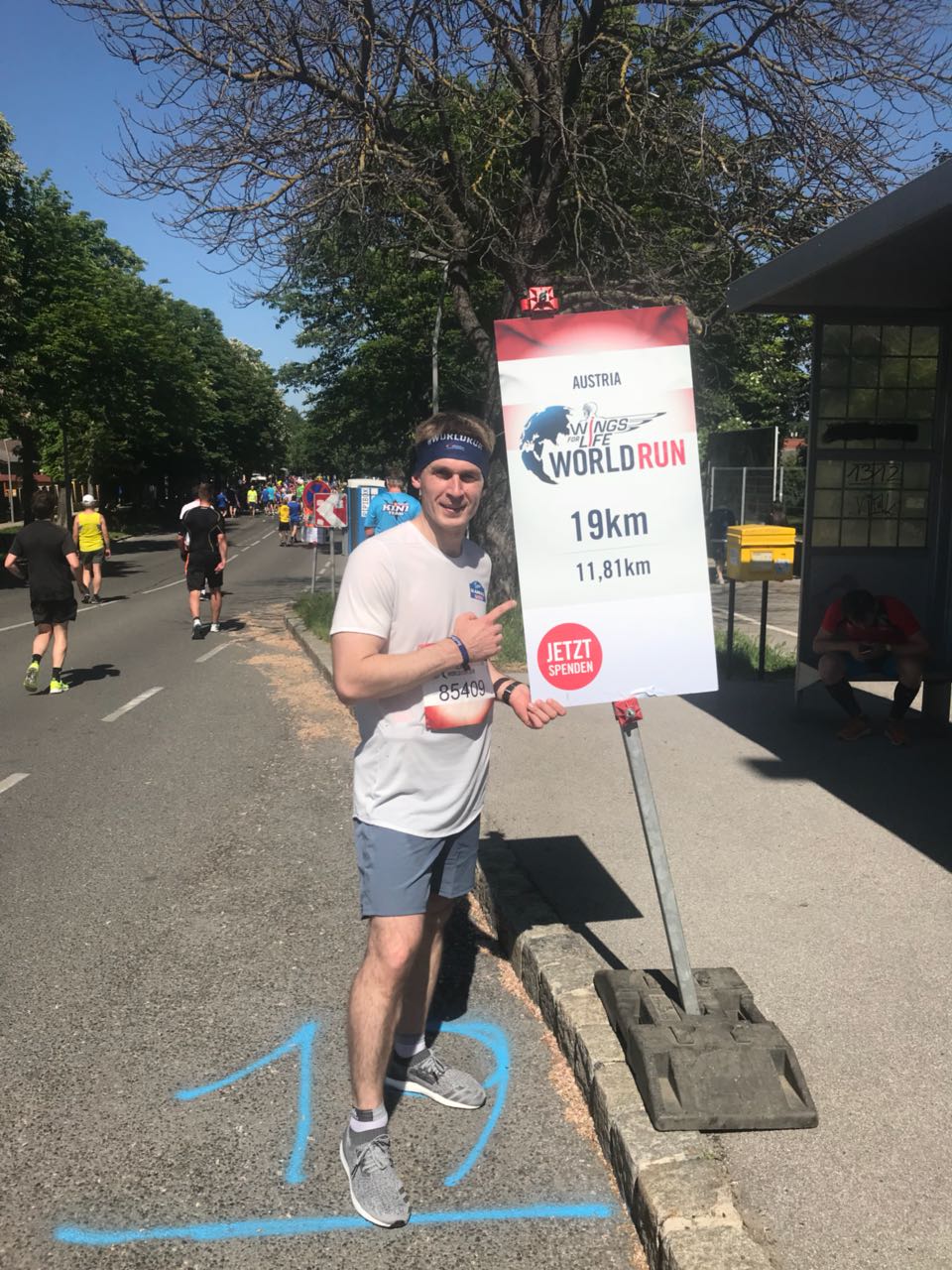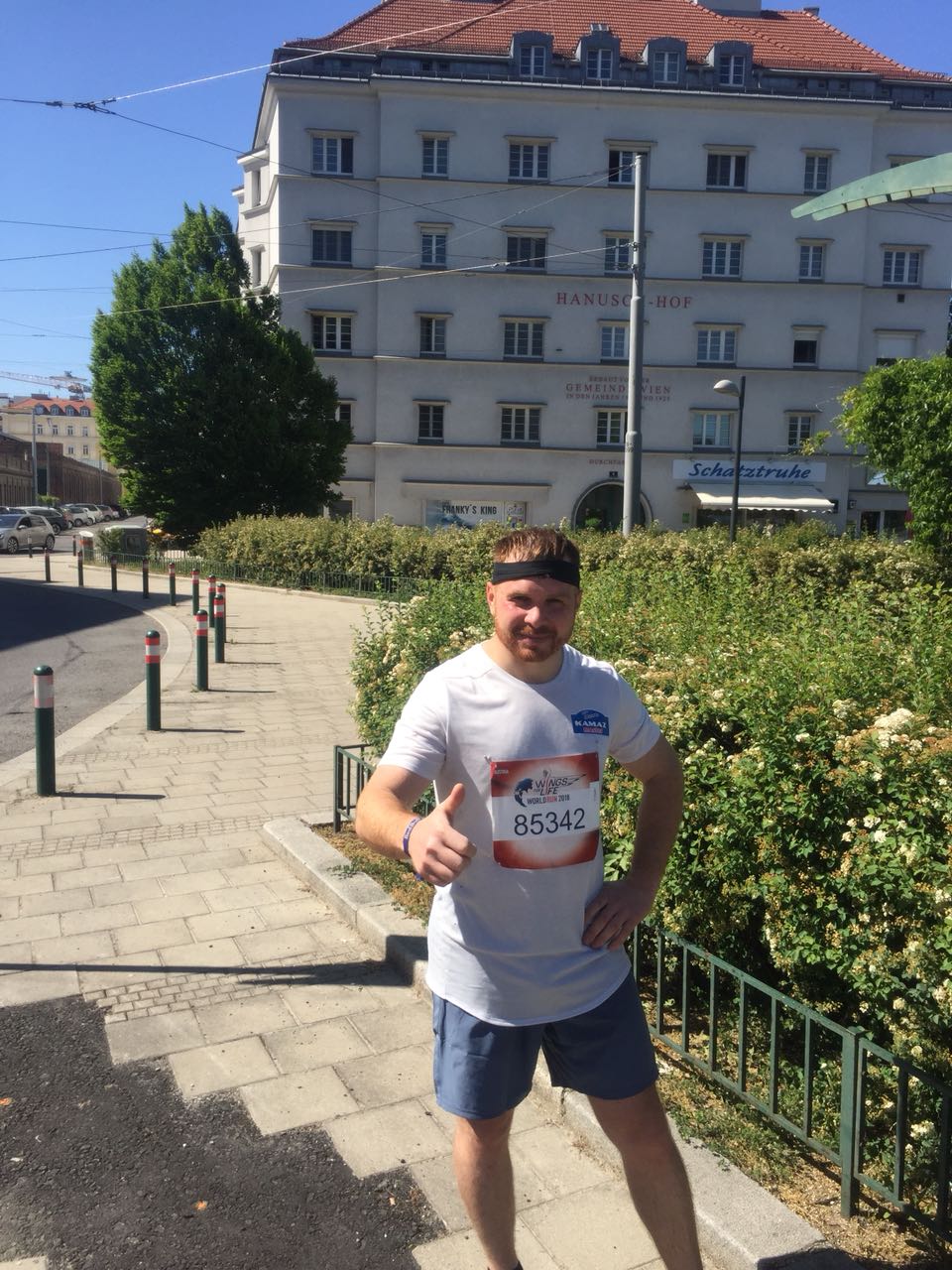 VIDEO
Результаты



этапы и общий зачет