Anton Shibalov: "Many thanks to the assistance group, they perfectly prepared the trucks for the marathon stages"
16.01.2020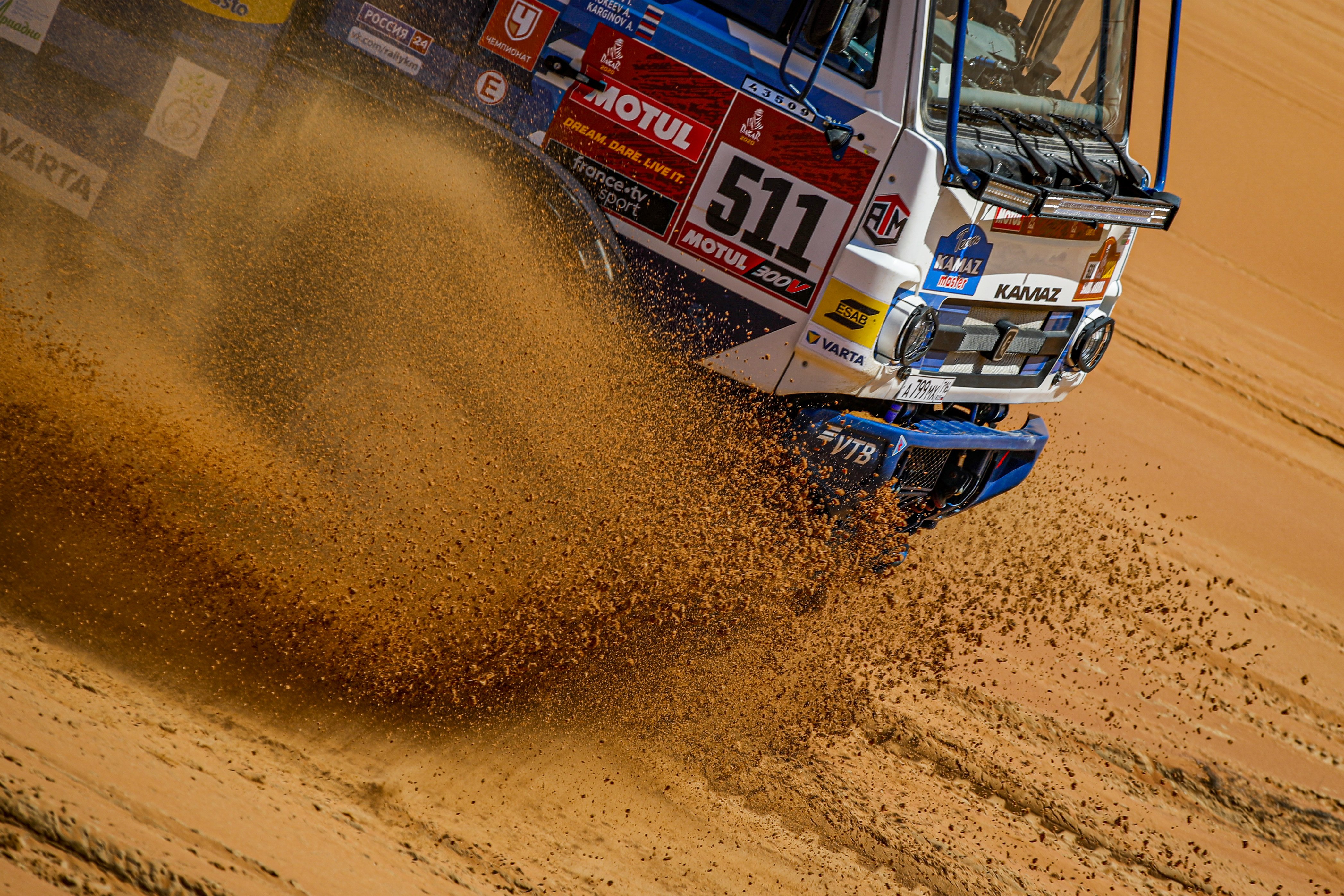 The eleventh stage of the Dakar Rally 2020 was successful for KAMAZ-master team - all four crews finished in the first four places, in the overall standings of the trucks Andrey Karginov and Anton Shibalov strengthened their lead, Dmitry Sotnikov moved up to the fourth line.
Andrey Karginov, driver of crew No 511: "Yesterday we prepared for a longer stage. Unfortunately, it was shortened. We had incomprehensible feelings. When we were announced that the finish would be in the middle of the distance, some kind of emptiness occurred. I agree that such a decision was good for us, but we check trucks in the race, reckon on two weeks of competition. We didn't need service at the bivouac, where we had to do without help of mechanics.
Today was a long working special section. Dunes were not too difficult, but the sand was viscous, fuel consumption turned out to be large. There was no fatigue, but near the finish we felt that the organizers did a good job, drawing up the route. The road book for today consisted of several pages, the references were long, we travelled straight through the dunes. The winner is not the driver, but the crew."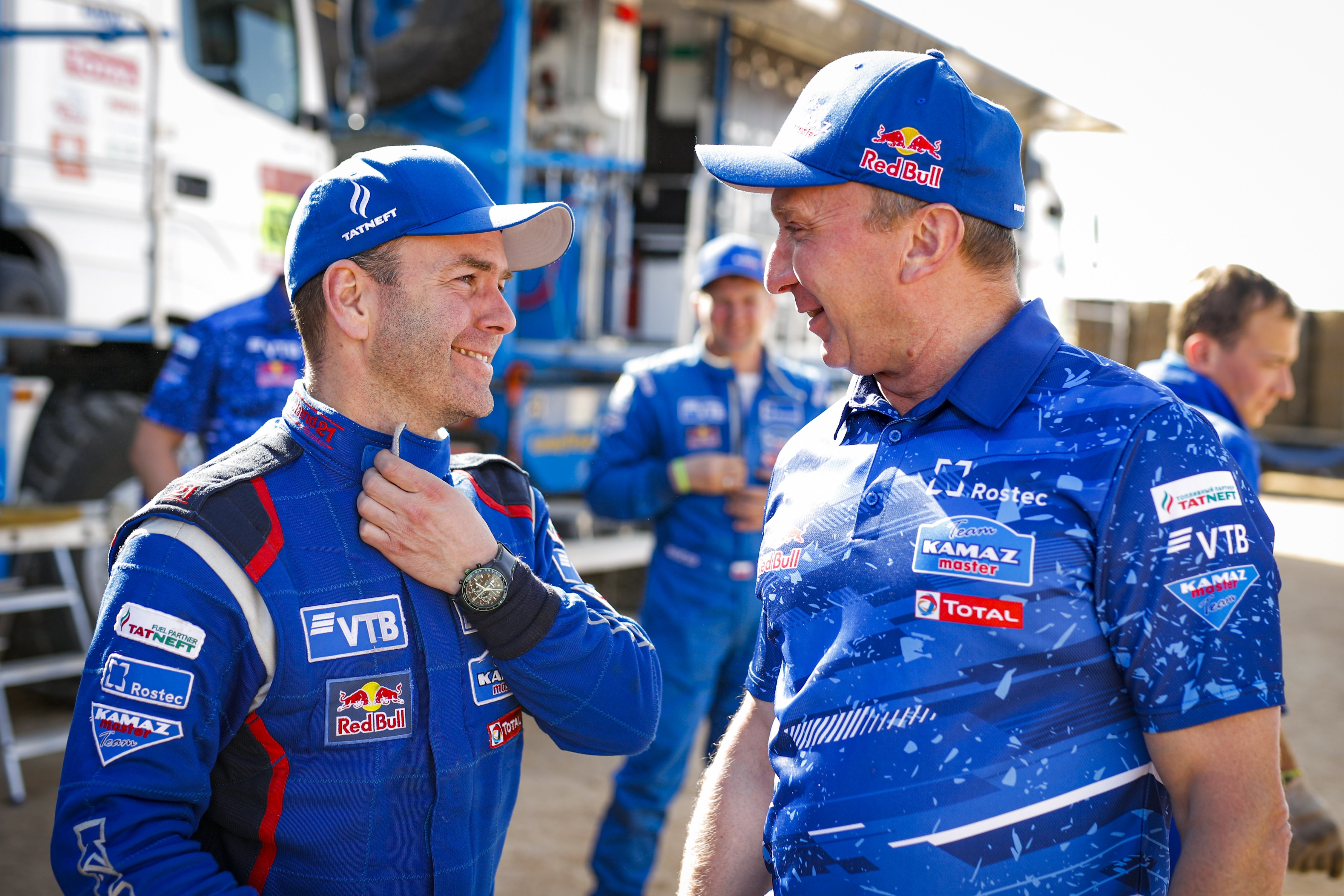 Anton Shibalov, driver of crew No 516: "We were wonderfully welcomed at the bivouac in Shubaytah, I want to thank Dakar organizers for excellent conditions. Out of habit we took a lot of things for a sleep. But none of this was needed. Yesterday's special stage we drove safe and well, quickly prepared trucks for the new stage and went to rest. Many thanks to the entire assistance group, they perfectly prepared the trucks for the marathon stages.
We will try to do our best not to spoil the achieved result. On the final day of the race, we set the task to reach the finish line calmly, without adventures that can affect positions in the general classification."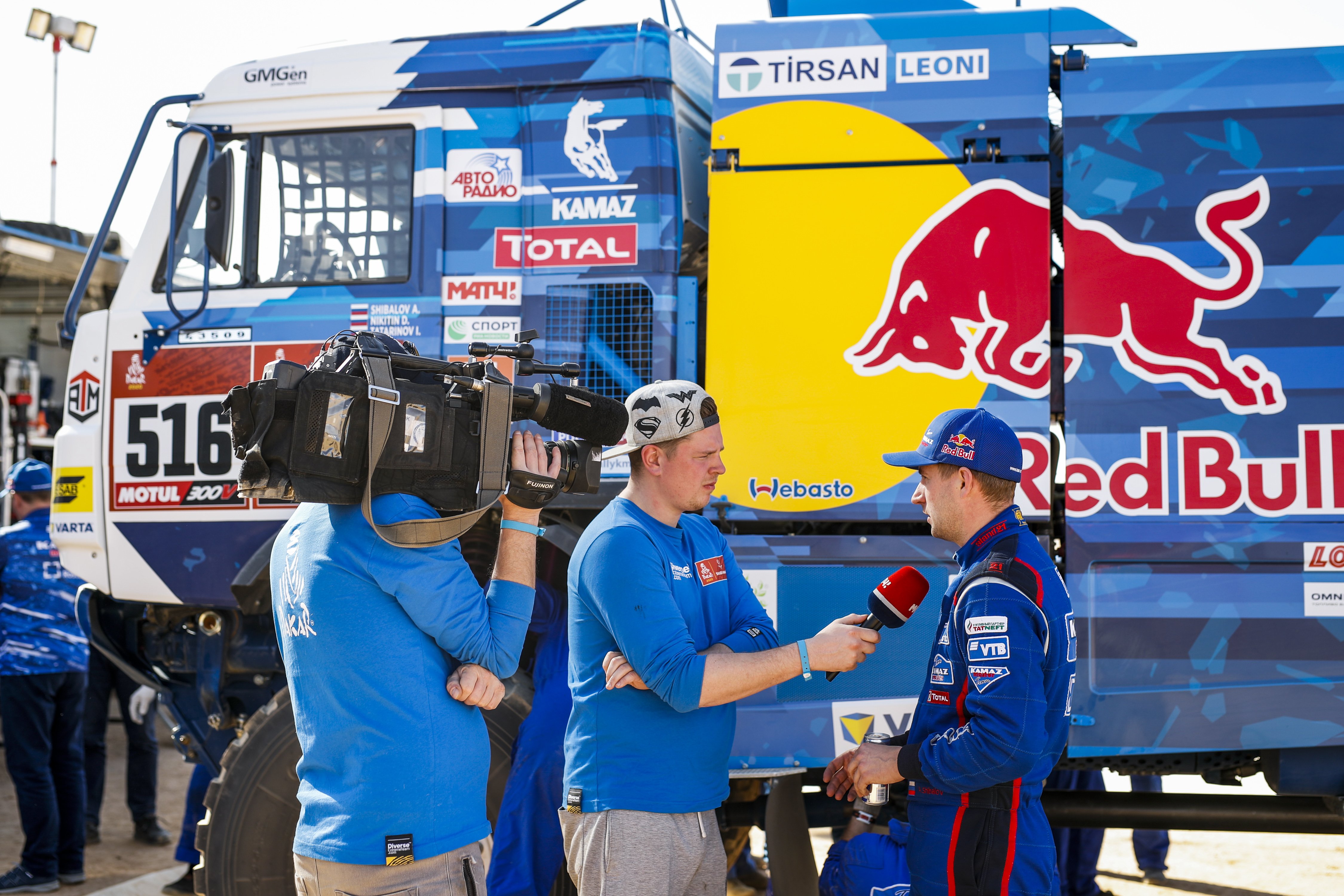 Dmitry Sotnikov, driver of crew No 501: "The marathon stages went well, both days were successful. There almost was no work on the bivouac in Shubaytah: we examined the trucks, carried out maintenance. Our rivals worked until the morning. Today all day I drove with Anton, and Eduard with Andrey. I'm sure everyone was satisfied with the past stage. In fact, the marathon was not as scary as it had seemed before it started. When you drive, everything is under control. Perhaps the canceled part of the first day was for the good. "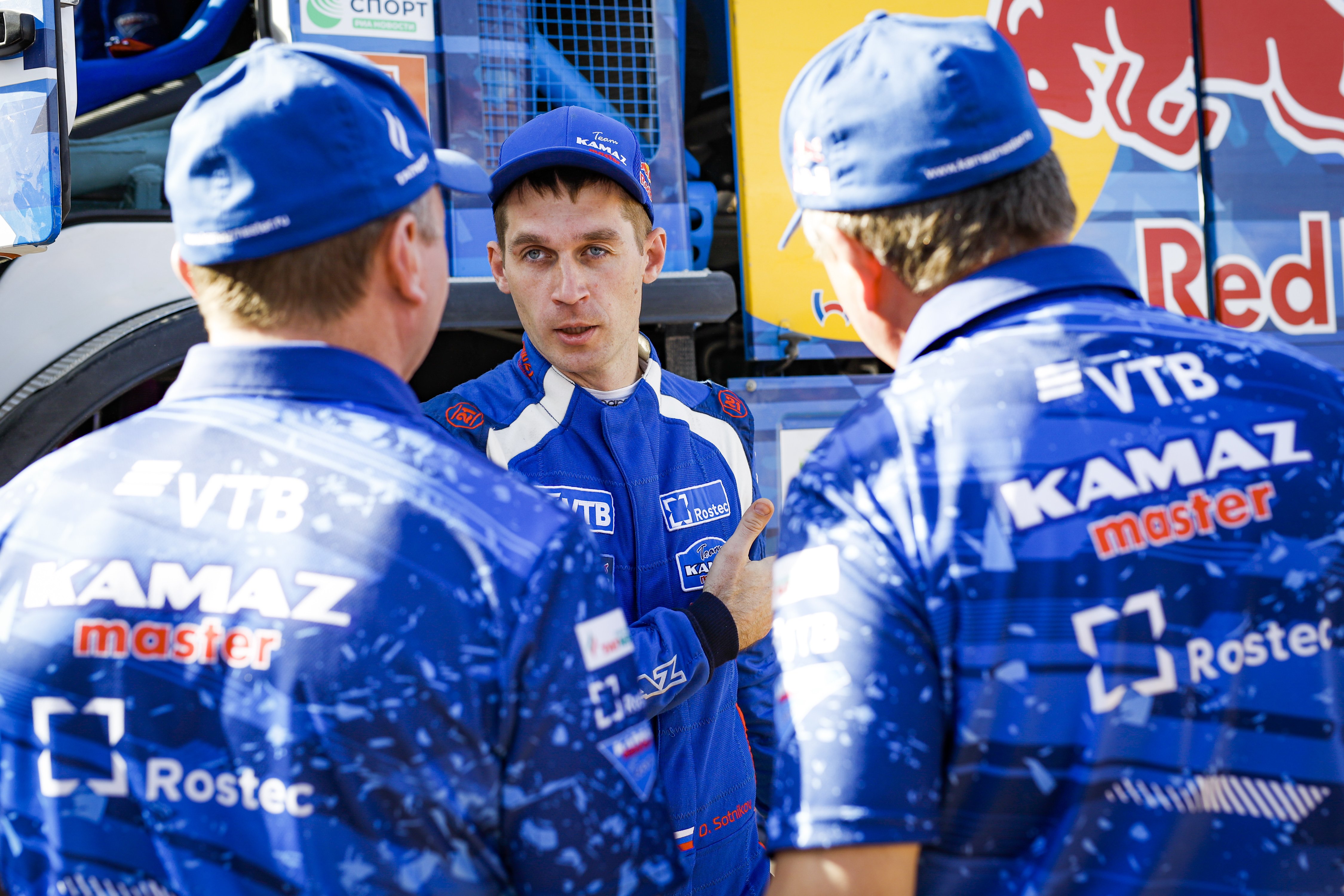 The final start of the race is waiting for the Dakar contestants on Friday: the distance of the twelfth stage along the route Haradh-Qiddiya will be 447 km, 374 of which will go as a special stage. The rally caravan will travel west of Saudi Arabia and will finish 40 km from the kingdom's capital of Riyadh.
Truck Category. Ranking of the 11th Stage. Top 10
| | | | | | |
| --- | --- | --- | --- | --- | --- |
| Pos. | № | Name | Make | Time | Gap |
| 1 | 511 | Andrey KARGINOV | KAMAZ | 04:44:51 | 00:00:00 |
| 2 | 501 | Dmitry SOTNIKOV | KAMAZ | 04:46:18 | 00:01:27 |
| 3 | 516 | Anton SHIBALOV | KAMAZ | 04:48:16 | 00:03:25 |
| 4 | 500 | Eduard NIKOLAEV | KAMAZ | 04:49:09 | 00:04:18 |
| 5 | 503 | Siarhei VIAZOVICH | MAZ | 04:57:05 | 00:12:14 |
| 6 | 504 | Martin MACIK | IVECO | 04:58:05 | 00:13:14 |
| 7 | 521 | Patrice GARROUSTE | TATRA | 05:05:58 | 00:21:07 |
| 8 | 507 | Gert HUZINK | RENAULT | 05:07:02 | 00:22:11 |
| 9 | 505 | Janus VAN KASTEREN | IVECO | 05:13:04 | 00:28:13 |
| 10 | 514 | Pascal DE BAAR | RENAULT | 05:21:05 | 00:36:14 |
Truck Category. General Ranking after the 11th Stage. Top 10
Pos.

№

Name

Make

Time

Gap

1

511

Andrey KARGINOV

KAMAZ

45:05:55

00:00:00

2

516

Anton SHIBALOV

KAMAZ

45:44:28

00:39:33

3

503

Siarhei VIAZOVICH

MAZ

46:57:09

01:52:14

4

501

Dmitry SOTNIKOV

KAMAZ

47:54:32

02:49:37

5

504

Martin MACIK

IVECO

48:30:22

03:25:27

6

505

Janus VAN KASTEREN

IVECO

49:25:10

04:20:15

7

502

Ales LOPRAIS

PRAGA

50:18:34

05:13:39

8

528

Aliaksei VISHNEUSKI

MAZ

50:27:24

05:22:29

9

521

Patrice GARROUSTE

TATRA

51:05:54

06:00:59

10

512

Teruhito SUGAWARA

HINO

51:13:06

06:08:11

…

500

Eduard NIKOLAEV

KAMAZ

not in general classification